Mango is a popular, tropical fruit that can be used for a variety of recipes. This is a great list of delicious recipes with mango that you can use for breakfast through dessert.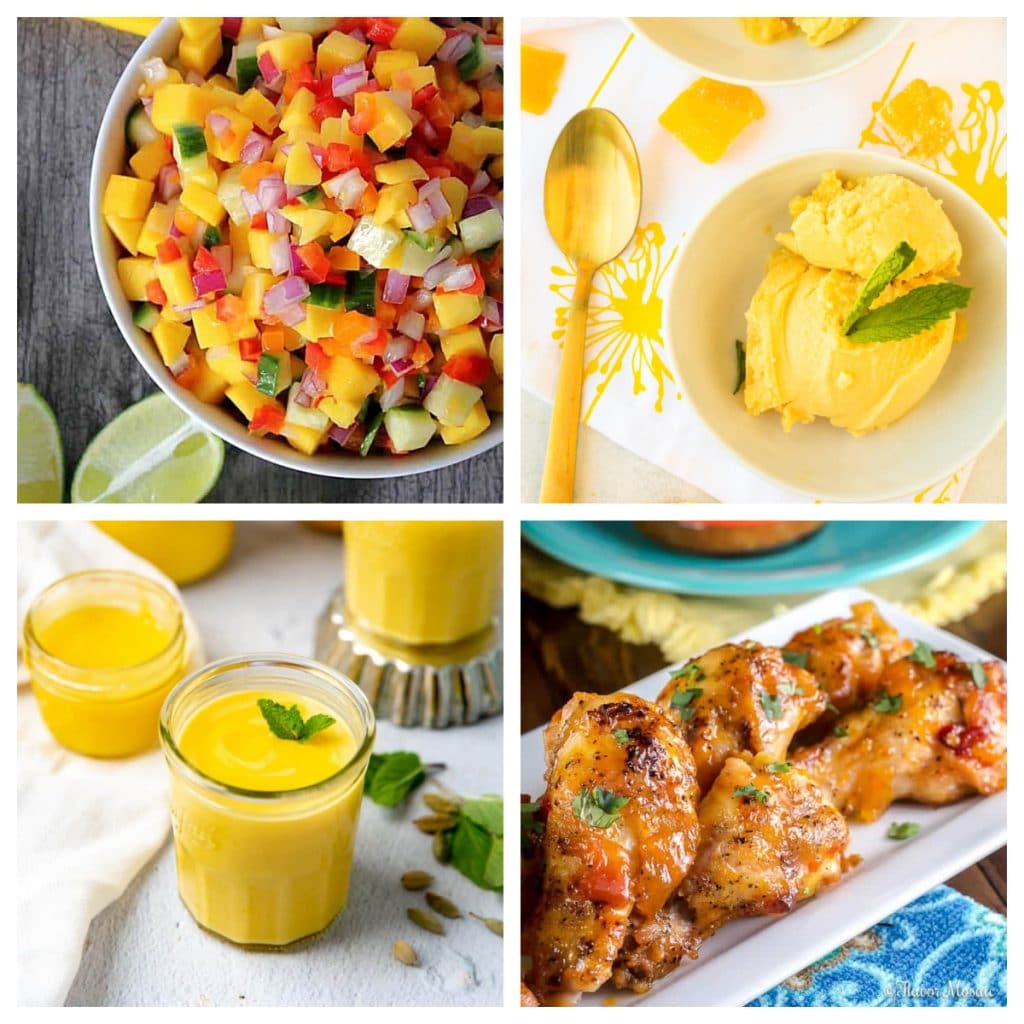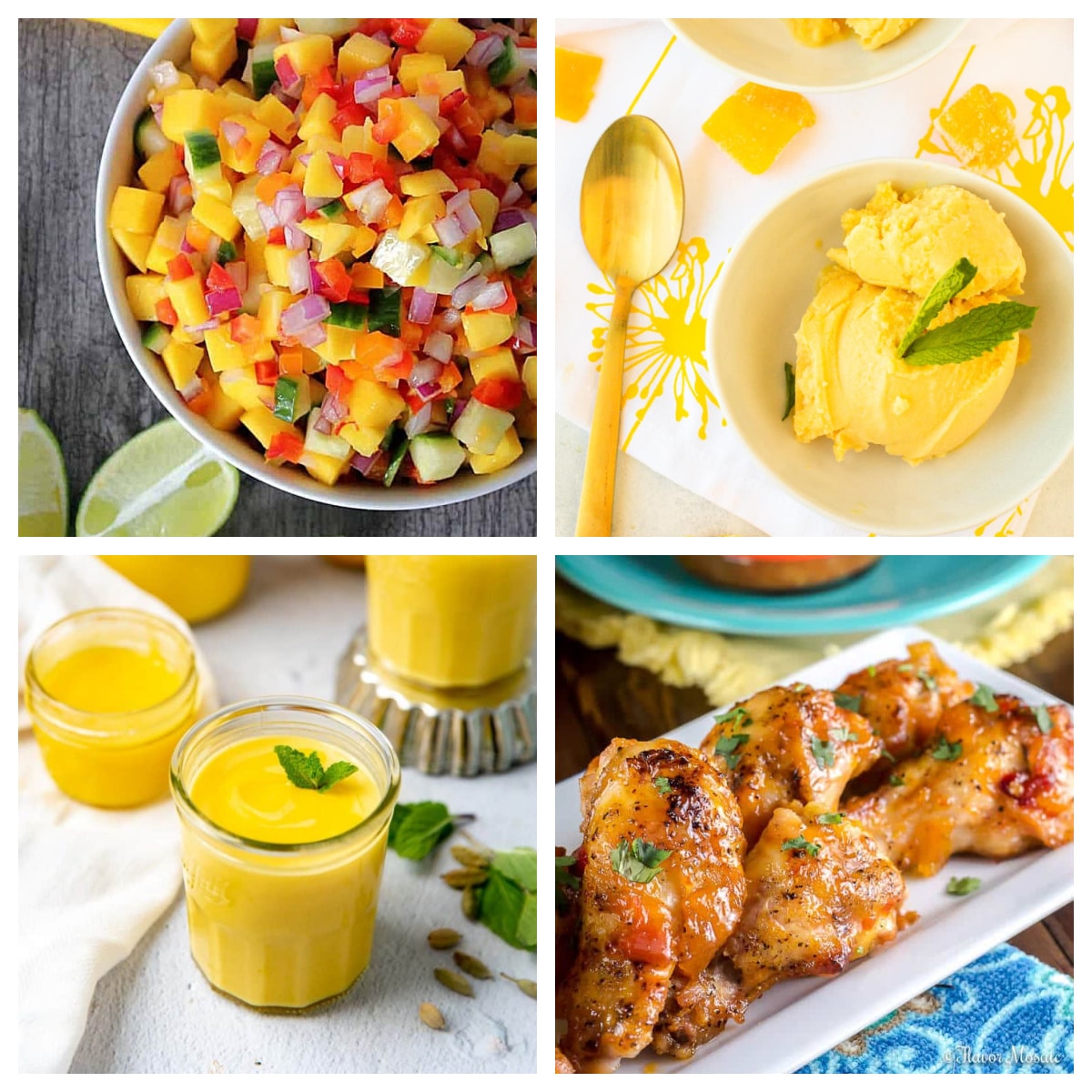 There are so many ways to use mangos like smoothies, salsa, even muffins. We have compiled a list of sweet and savory recipes with mango to inspire great ideas on how to use this sweet fruit. So grab a mango margarita and let's get started.
Mango Cheesecake
2. Mango Habanero Wings
3. Mango Shrimp Thai Noodle Salad
4. Mango Lassi Recipe
5. Cucumber Mango Salsa
6. Mango Chutney
7. Mango Sticky Rice
8. Pineapple Mango Smoothie
9. Coconut Mango Ice Cream
10. Mango Float
11. Mango Mojito
12. Mango Vodka Cocktail
13. Mango Shortcake
14. Mango Chocolate Smoothie
15. Thai Mango Chicken
16. Mango Overnight Oats
17. Mango Margarita
18. Blackened Mango Fish Tacos
19. Mango Guacamole
20. Mango Soup
21. Mango Brown Sugar Bread
22. Mango Peach Pies
23. Mango Habanero Hot Sauce
24. Mango Kulfi
25. Mango Muffins
26. Mango Salad
27. Chicken, Avocado and Mango Summer Rolls
28. Coconut Mango Mousse
29. Mango Salsa
30. Mango Jam
31. Mango Crumb Bars
More fruit recipes
Let me know in the comments if you made any of these mango recipes and which one was your favorite.