This peach chutney is sweet, spicy and a little tangy. A delicious recipe that works well spooned over things like chicken or as a dip to accompany things like chips and toast.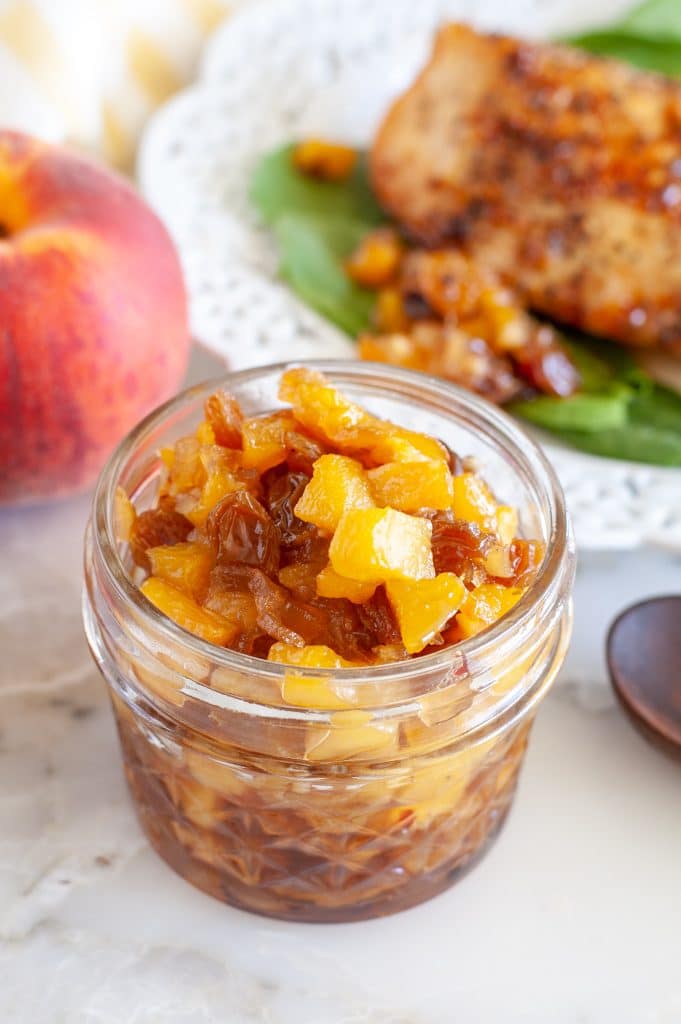 Peaches are my favorite fruit so I always look forward to summer when they are in season. They are a versatile fruit that can be used for anything from yummy desserts like this peach cream pie to even salsa.
Peaches are also the perfect fruit for this chutney. They offer the perfect balance of sweet to the tangy vinegar and spicy red pepper flakes.
Find the full recipe for peach chutney over at Dixie Crystals.
What is chutney?
Chutney is a sauce or condiment that originated in India. Typically made by cooking fruit, sugar and vinegar. Many chutneys also contain onion and spices.
Ingredients Needed
Peaches – I would recommend using fresh peaches for the best results. You will want to remove the peel before dicing. If you can't find fresh, you can substitute with thawed, frozen peaches.
Golden raisins – These add another layer of flavor and texture. You can substitute with red raisins if you prefer.
Onion and garlic – Diced small.
Fresh ginger root – Make sure to peel and then mince the ginger up small.
Brown sugar – Use light brown sugar like Dixie Crystals Light Brown Sugar.
Apple cider vinegar – This gives the chutney a great tangy taste.
Crushed red pepper – Adds a little hint of heat. Feel free to leave this out if you don't like spice.
Vegetable oil – Used to cook and soften the onion, garlic and ginger.
Lemon juice – Helps to balance the flavor and keep peaches fresh.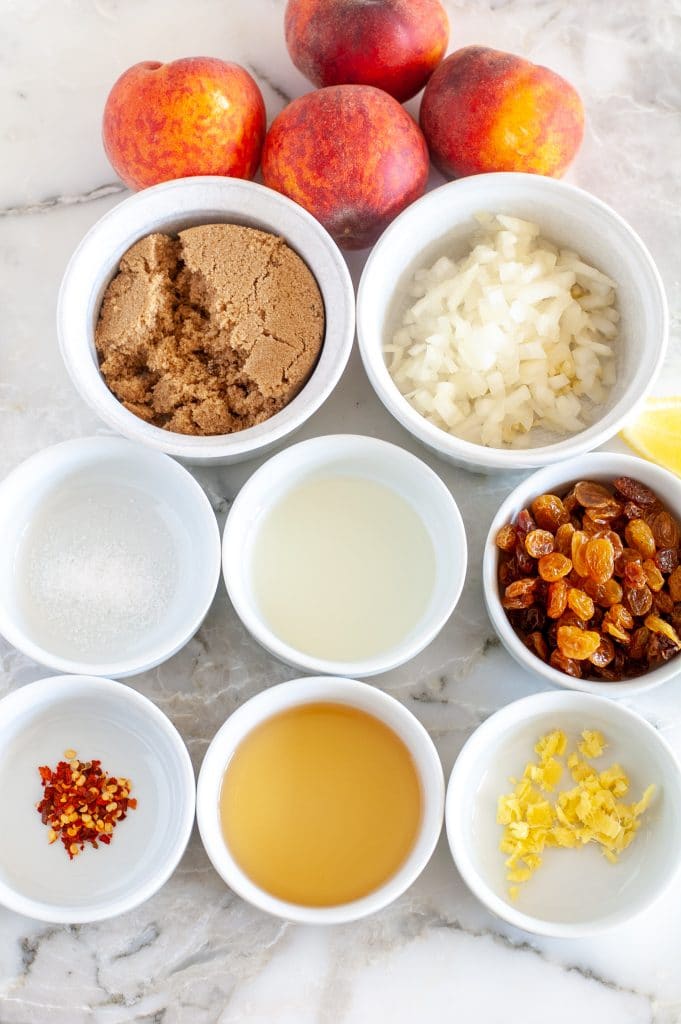 How to make peach chutney
Find the full ingredients and recipe at Dixie Crystals.
Heat oil in a saucepan. You will want to warm it over medium heat.
Stir in diced onion, garlic and ginger. Stir for 2-3 minutes or until they start to soften.
Mix in brown sugar and apple cider vinegar. Let it come to a boil so that sugar dissolves.
Reduce heat to simmer. Stir in peaches, crushed red pepper flakes, lemon juice, salt, and raisins.
Let simmer for 10 minutes stirring occasionally.
Remove from heat and let rest for 10-15 minutes before serving.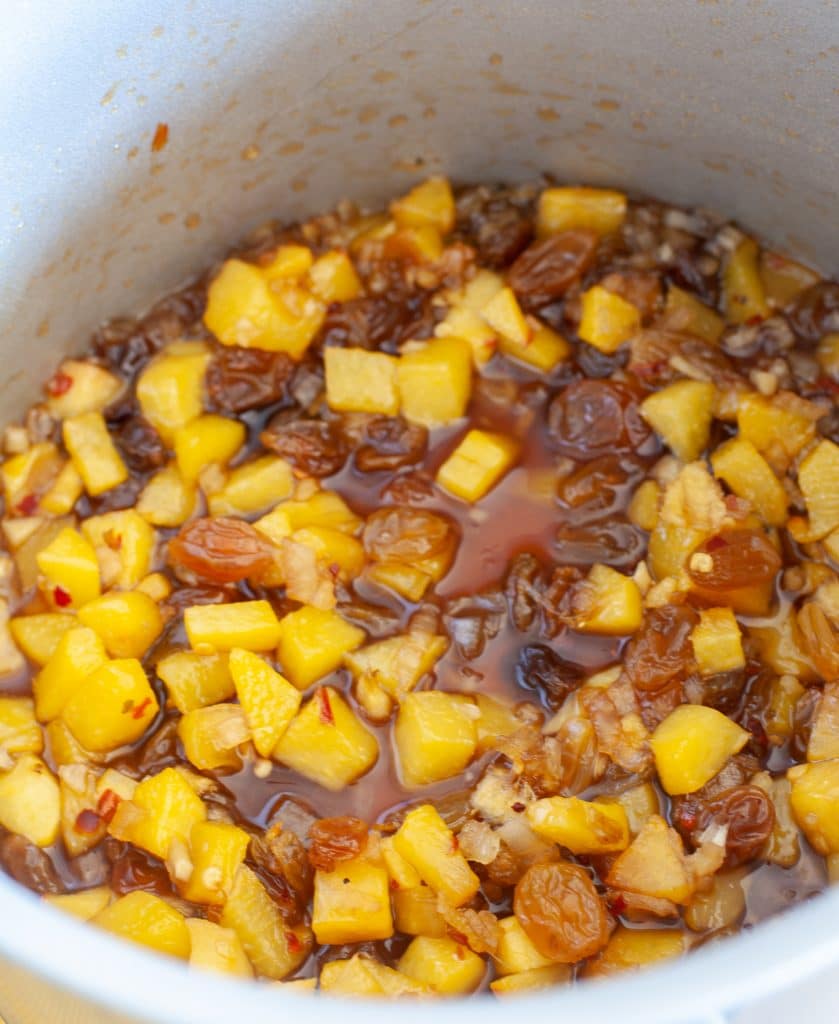 How to store
This recipe only makes about one and a half cups so it probably won't last long. Store in an airtight container or jar in the refrigerator until ready to serve. You can serve leftovers cold or warm it up in a pot on the stove.
What to serve with peach chutney
We like serving this chutney spooned over things like chicken breasts, pork, fish and even baked brie cheese.
You could also serve it as a dipping sauce with pita bread, egg rolls, and wontons.
Be sure to head over to Dixie Crystals for the full chutney recipe. Let me know how you enjoy it in the comments.
More Peach Recipes
***I have an ongoing relationship with Dixie Crystals for recipe development. I was paid for my time. As always, all thoughts and opinions are my own.