27 Best Sour Cream Recipes
Have you ever wondered what you can do with sour cream? It's more than a baked potato or taco topping; it has a myriad of uses like delectable sauces, sweet treats, dips, and is a staple in many delicious dinner recipes. The possibilities of sour cream recipes are endless.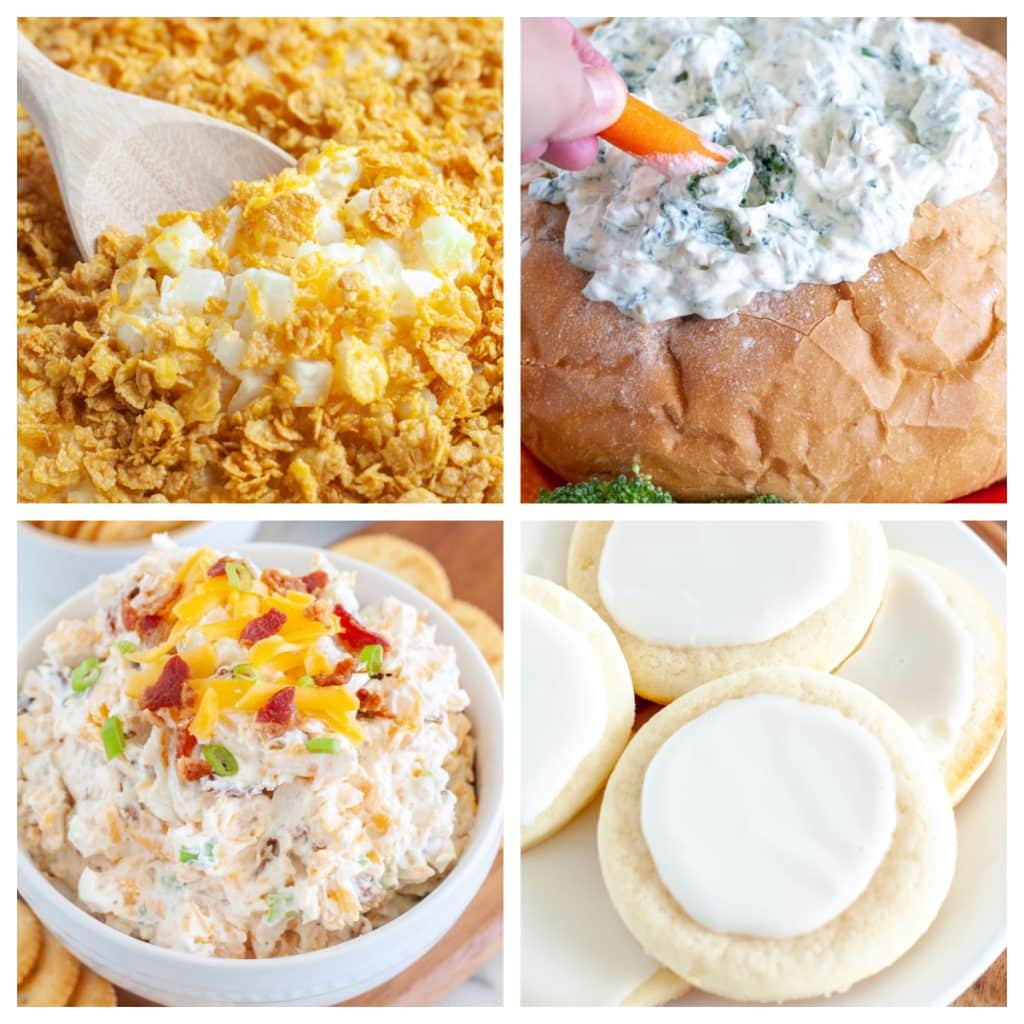 Whether you have leftover sour cream from taco night or keep a tub on hand (who doesn't?), It's time to stretch those culinary skills and put this versatile ingredient to use.
You may be surprised at how multifaceted sour cream is and how well it enhances many recipes. Read through our list of best sour cream recipes below and find your new favorite use for this kitchen staple.
Is there anything better than a cake made from scratch? I don't think so. This glorious sour cream cake harkens back to the kind of cake our grandmothers and great-grandmothers would make.
Thick with a moist, dense middle, it is a delicious and flavorful pound cake. The sour cream adds to the soft, moist texture. If you have leftover sour cream that you don't know what to do with, you must make this incredible pound cake.
A traditional Hungarian dish, chicken paprikash is an appetizing meal with a delectable sour cream sauce. You can use regular paprika, but Hungarian paprika will give the dish more of a kick.
This is a must-try chicken dish as it's simple to make and loaded with flavor. You'll want to dredge everything through the incredibly flavorful sour cream sauce.
While store-bought dips are convenient, they don't yield the same flavors as homemade dips. Making this insanely delicious french onion dip is the only way to go for any BBQ or party.
The caramelized onions give the dip a sweet flavor, while the sour cream adds a little zing. They blend with the mayonnaise, herbs, and garlic for a sophisticated, crazy-good dip. Serve with potato chips, tortilla chips, or even veggies.
Fresh and light, this cucumber salad is a dream. The creamy sour cream dressing with dill, olive oil, lemon juice, and spices is a flavorful, bright, and satisfying mixture. This simple recipe takes 10 minutes to whip up and is a fabulous addition to any cookout, quick dinner, or picnic.
5. Sour Cream Cheesecake
Cheesecake has long been a favorite dessert. You can find it on almost every restaurant's dessert menu due to its delicious, indulgent flavors. This recipe is an easy at-home recipe that isn't too labor intensive or difficult.
The sour cream adds a flavorful zing, so it's perfect to use up any leftover sour cream you may have laying around. Rich, decadent, and delightful, this is a must-try recipe.
Seasoned sour cream is exactly like it sounds, but it is much more enjoyable than you could anticipate. This addicting recipe is a copycat from the beloved Champps restaurant.
Easy to make, it comes together in 5 minutes. It is bursting with inviting flavors, which makes it great for dipping wings, veggies, or chips into it, or using it as a spread on sandwiches or in wraps. However you choose to enjoy it, you will keep coming back for more.
If you have leftover sour cream you aren't sure what to do with, make these cookies. Using simple ingredients that are pantry staples, you likely already have everything on hand. They are soft, moist, and a lovely sweet treat. Top with a simple powdered sugar and milk frosting, and I bet you can't eat just one.
I love a good coffee cake on a weekend morning. There is something about a coffee cake that is cozy and comforting, and it is a splendid breakfast treat.
This homemade recipe with sour cream has a sweet, moist, and buttery yellow cake-like texture to it with an amazing cinnamon streusel layered throughout. Top with a vanilla glaze to finish it off, and this out-of-this-world wonderful coffee cake is complete.
Potato salad is a quintessential BBQ and summertime side dish. There are many recipes in various forms, but this one will be your new favorite. The sour cream gives the dressing a flavorful tang, while the salad is delightful and tasty.
The fresh herbs, celery, sweet onion, and incredible dressing all contribute to this enticing dish. Put that tub of sour cream to good use and make this superb potato salad today.
Looking for an easy weeknight dinner recipe that is also sophisticated and luxurious? Look no further than this flavorsome recipe. It comes together in 30 minutes and is a great use of that leftover sour cream.
It is full of rich, savory flavors. Chicken is seasoned and then cooked with shitake mushrooms and a divine sour cream sauce. This recipe is great for date nights, quick dinners, and entertaining.
This is the perfect recipe to make when you want to wow weekend guests or when hosting brunch. Old-fashioned donuts are the original donut. If you've ever had a donut, you've likely had an old-fashioned donut.
This recipe uses sour cream and cuts out the yeast making it an easy recipe. No need to be a seasoned baker, any novice cook can make these. They are a decadent and delicious treat sure to impress all who enjoy them.
Not only is this recipe a quick and easy weeknight meal, but it also makes great leftovers so you can have a night off in the kitchen. It's great to use any leftover sour cream for the sublime sour cream sauce in this dish.
Beef, egg noodles, sour cream, cottage cheese, shredded cheese, tomato sauce, onion, and seasonings combine in this comforting casserole. Wonderful during the chilly months, it's hearty, warm, and fills your belly like a warm blanket on a cool night.
Any potato lover will want to party with this incredible dish. An inviting sour cream sauce is made with cream of chicken, seasonings, onion, cheddar cheese, and sour cream.
It's poured over shredded potatoes and then baked. This party dish is topped with a cornflake topping adding a crunch to the creamy texture. This easy recipe comes together in under an hour, is a favorite side dish for dinners, and is always a hit at parties.
Spinach dip is a classic party dip that is easy to make and is always delicious. Use a package of Knorr vegetable mix for the seasonings, then add your tub of sour cream, spinach, onion, and water chestnuts to combine, and voila! Once chilled, this treasured dip is ready to devour.
This is a recipe to make a double batch of. It's one of our favorite dips that will disappear in no time. It may taste like it took hours to make, but this simple recipe takes 10 minutes to create. Grab your tub of sour cream, cream cheese, cheddar cheese, ranch seasonings, bacon, and green onions, and mix them together. That's it. Simple, easy, and deliciously addicting.
Macaroni salad is another classic summertime salad that everyone loves. It is always served at potlucks, picnics, and cookouts, and for good reason. It's a cold pasta salad bursting with appetizing flavors.
This recipe uses a delightful sour cream dressing to add to the flavor profile. It's a great way to use up any leftover sour cream you might have. This salad is a tasty treat worthy of any picnic table.
I love soup season, and this loaded potato soup is always a family favorite. It's ready in 40 minutes, making it a wonderfully easy recipe on a cold weeknight. Bursting with all the flavors from a loaded baked potato, but in a hearty, filling soup. This fantastic soup will knock your socks off with its comforting, warm, and rich flavors.
This recipe has a delightful sour cream sauce to accompany the toothsome meatballs. Swedish meatballs pack a flavor punch, and the rich, creamy sauce complements the warm spices from the meatballs.
This recipe comes together in under 30 minutes, so it's a perfect weeknight meal. Serve them over mashed potatoes, rice, or veggies, and enjoy.
There are many different ways to enjoy enchiladas, but this one is hands down my favorite. I always order sour cream enchiladas when dining out at a Mexican restaurant.
Now, I make this recipe whenever I'm craving these scrumptious enchiladas. The sour cream sauce that tops the shredded chicken enchiladas is one of the most delicious things I've ever had.
Many don't realize that adding sour cream to baked goods is a great way to add tang, texture, and softness to them. This banana bread is one of those recipes as it's flavorful, moist, and a little slice of heaven. So, grab your ripe bananas and tub of sour cream, and bake the most incredible banana bread you've ever had.
Banana pudding is an old-fashioned family favorite dessert. If you have a tub of sour cream or any leftover sour cream, this is a great recipe to make good use of it. Delicious layers of vanilla wafers, fresh banana slices, and banana pudding create an alluring blend of textures and flavors. It's kid-approved and makes a great dessert for parties and potlucks.
Homemade biscuits just don't compare to store-bought ones. They are infinitely better. These sour cream biscuits are light, fluffy, and perfectly flaky with a buttery flavor.
Soft and warm, enjoy these any time of the day. They are the perfect companion to any meal, no matter the time of day. Aside from being gloriously delicious, they only take 25 minutes to make. Tasting is believing, so make this recipe today.
Enjoy a classic beef stroganoff in a fraction of the time. This easy recipe is ready in under an hour but tastes like it simmered all day. The sour cream sauce is what really brings this dish together.
It's creamy, full of flavor, and complements the garlicky mushrooms and beef. Make this toothsome recipe on a weeknight and enjoy leftovers for a few days. That is, if you have any.
Skip the box mix and make these sour cream pancakes instead. They are ready in under 10 minutes and are light, fluffy, and melt-in-your-mouth good.
These are kid-approved and a family favorite. Make a double batch when you have company and impress them with your refined cooking skills.
Mashed potatoes are taken to the next level with this restaurant-quality recipe. Once you make these, you may never make mashed potatoes any other way again.
Use your leftover sour cream to add tangy flavor to your cooked potatoes with chicken broth, milk, and butter. Whip until dreamy, creamy mashed potatoes are ready. Add in chives, salt, and pepper if you like to give the potatoes a little more oomph of flavor, and enjoy.
The sour cream frosting is what makes this cake beguiling. Take your tub of sour cream and mix in coconut and sugar. This is layered between yellow cake rounds. The reserved sour cream mixture is combined with cool whip and is used as the frosting. The result is a dazzling cake with tasty coconut, sweet, and tangy flavors.
You might not think sour cream and rice go together, but you'd be wrong. This enticing dish is surprisingly delightful. The kids love it and request it often. It makes a great side dish and is hearty enough to be a meal on its own.
Rice, chicken broth, sour cream, diced chilies, Monterey jack cheese, corn, and cilantro are combined and baked. The result is a rice casserole that is flavorful and impressive.
How to store leftover sour cream
Leftover sour cream can be stored in the refrigerator in the original sour cream container or airtight container until ready to use. It will last in the refrigerator for up to 3 weeks after it has been opened.
You can freeze sour cream but it tends to loose it's consistency.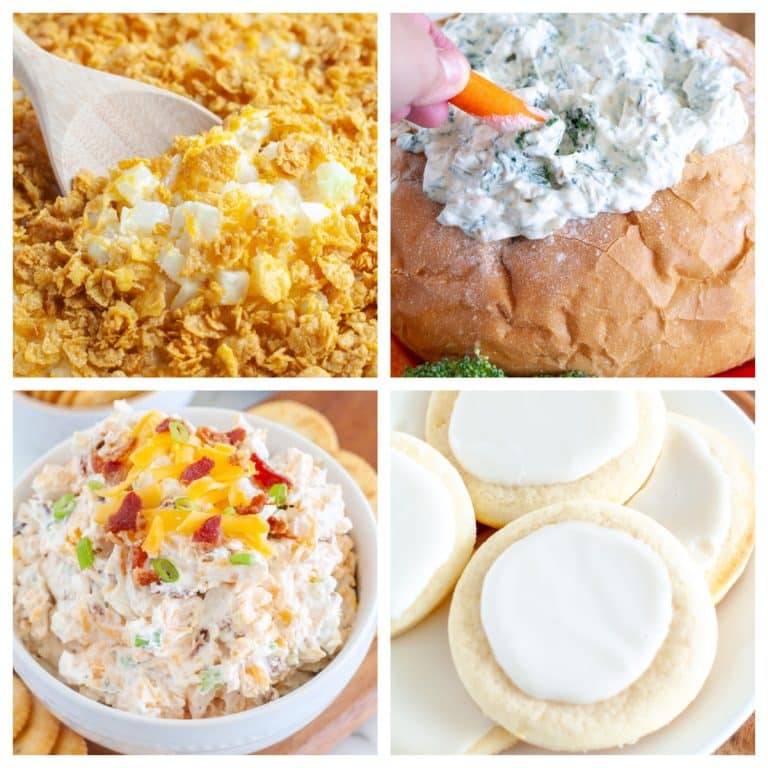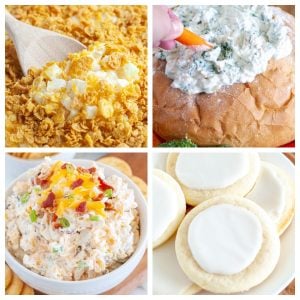 Sour Cream Recipes
An assortment of recipes that use sour cream. From Swedish meatballs, cookies, appetizer dips, and so many more.
Ingredients
1

16 ounce

sour cream

or any leftover sour cream
Instructions
Store in the refrigerator for up to 3 weeks in the original container or an airtight container.
Nutrition
Serving:
15
g
|
Calories:
60
kcal
|
Carbohydrates:
1
g
|
Protein:
1
g
|
Fat:
5
g
|
Saturated Fat:
3.5
g
|
Cholesterol:
20
mg
Nutrition information is automatically calculated, so should only be used as an approximation.
Like this? Leave a comment below!