How Long To Boil Broccoli
Find out how long to boil broccoli for the perfect crisp-tender texture. These tips will help you achieve perfect boiled broccoli.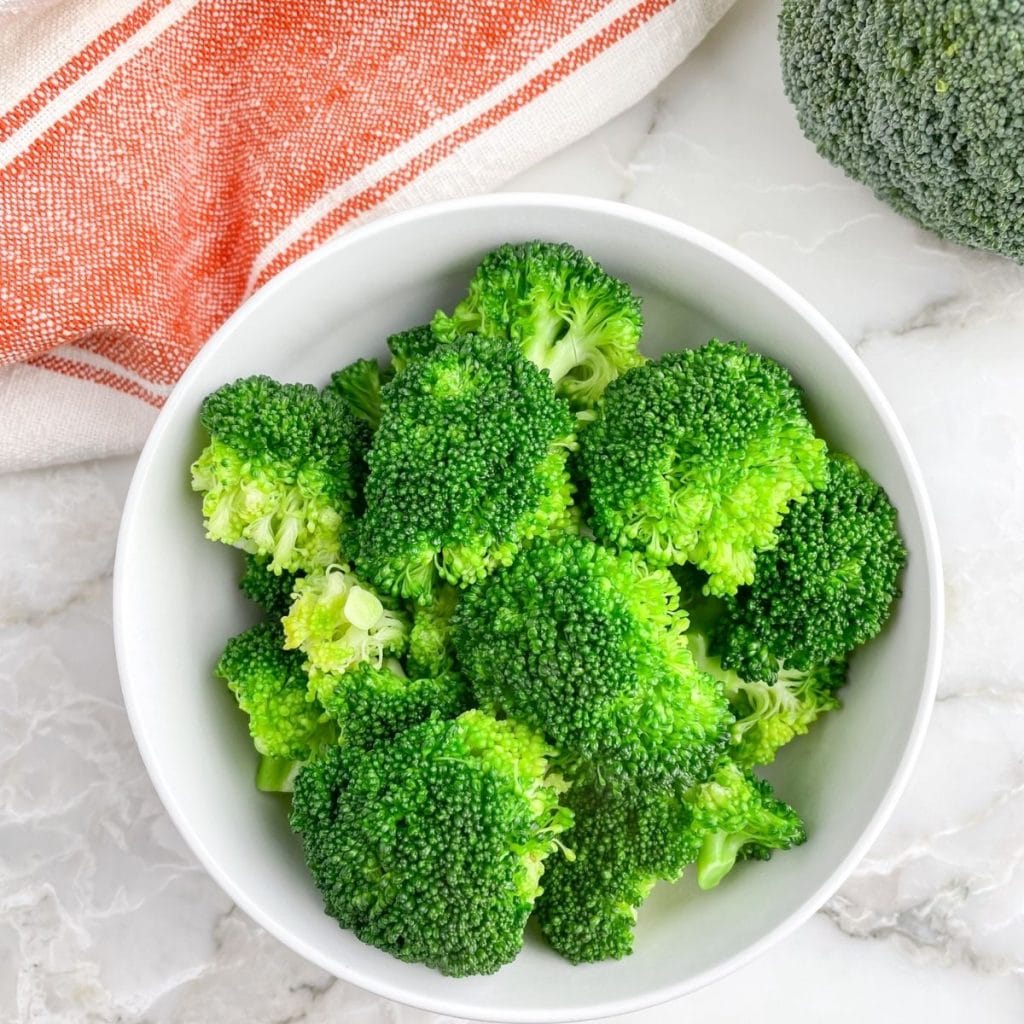 Broccoli is a favorite vegetable in our family so we often make it for an easy side dish. While there are several ways to cook broccoli like in the air fryer, oven, microwave, and Instant Pot, boiling broccoli is a simple way to cook this green vegetable to keep its vibrant color and delicious texture.
Boiled broccoli is a great, healthy side dish for things like meatloaf, orange chicken, and pork tenderloin. A nutrient-rich vegetable that is easy to make and so delicious.
How long to boil broccoil
The time it takes to boil broccoli will depend on how tender you would like it and the size of the florets. Typically it will take 2-4 minutes to boil broccoli for crisp-tender texture.
How to make boiled broccoli
When choosing broccoli at the store, make sure to pick tightly bunched, bright green broccoli heads. If it feels soft or has brown spots it's probably bad broccoli.
Step one: Rinse off the head of broccoli. Using a sharp knife, cut off the stems of the broccoli making florets. If you would like to also boil the stalk, cut it into bite-sized slices or pieces.
***Note: You can also use precut, bagged fresh broccoli florets.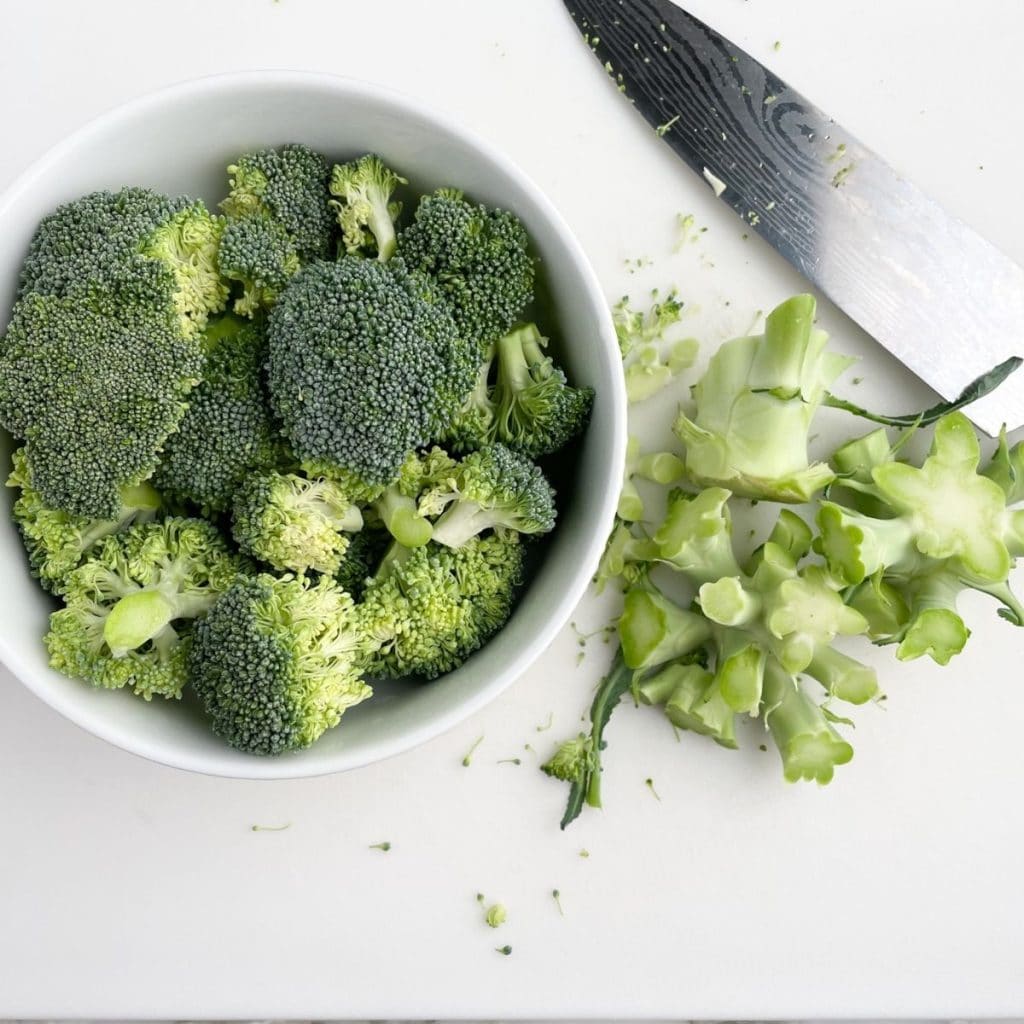 Step two: Bring a large pot of water to a rapid boil. Add salt into the water. (Salt is optional but helps to bring out the flavor.)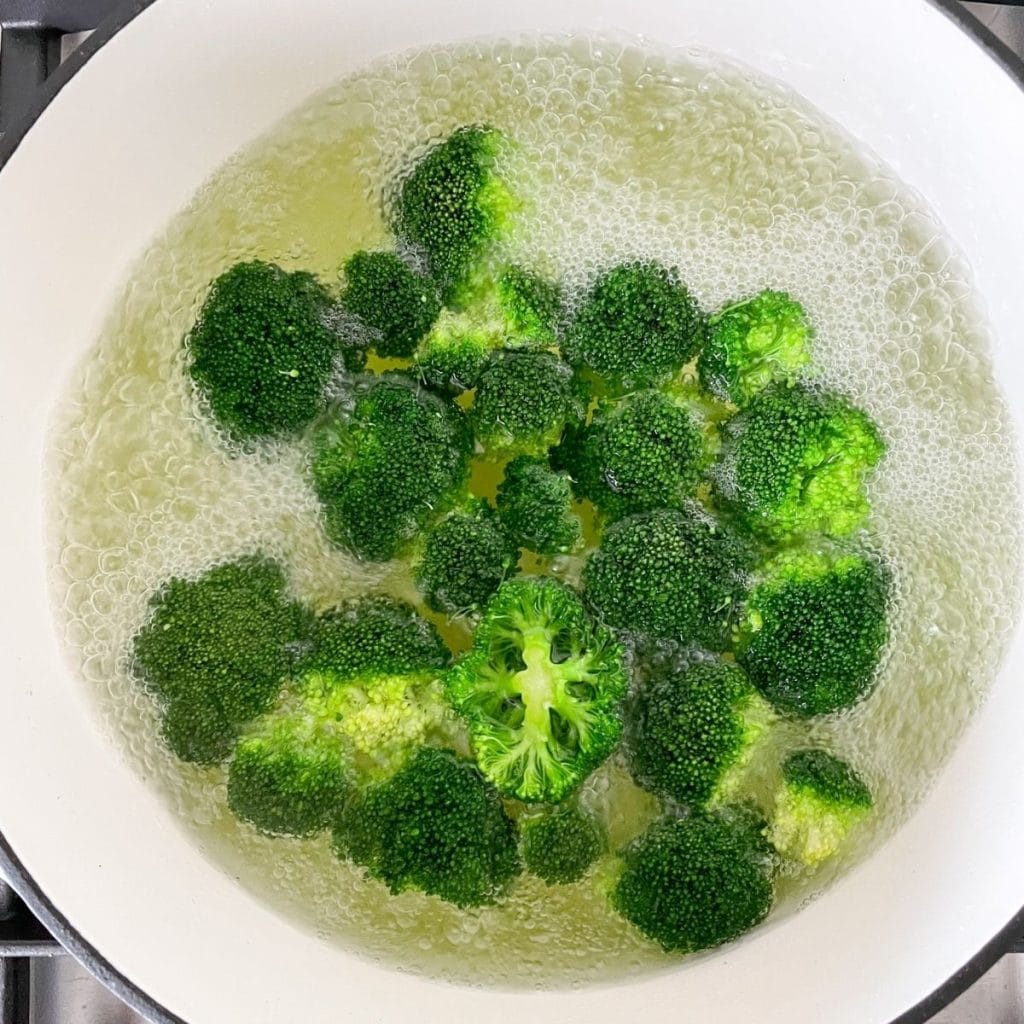 Step three: Boil raw broccoli for 2-4 minutes or until fork tender, al dente. If you prefer it softer, cook another 1-2 minutes.
Step four: Carefully strain the broccoli. Optional step – Place the broccoli in a bowl of ice water to stop the cooking process and retain the vibrant green color. Optional add seasoning and serve.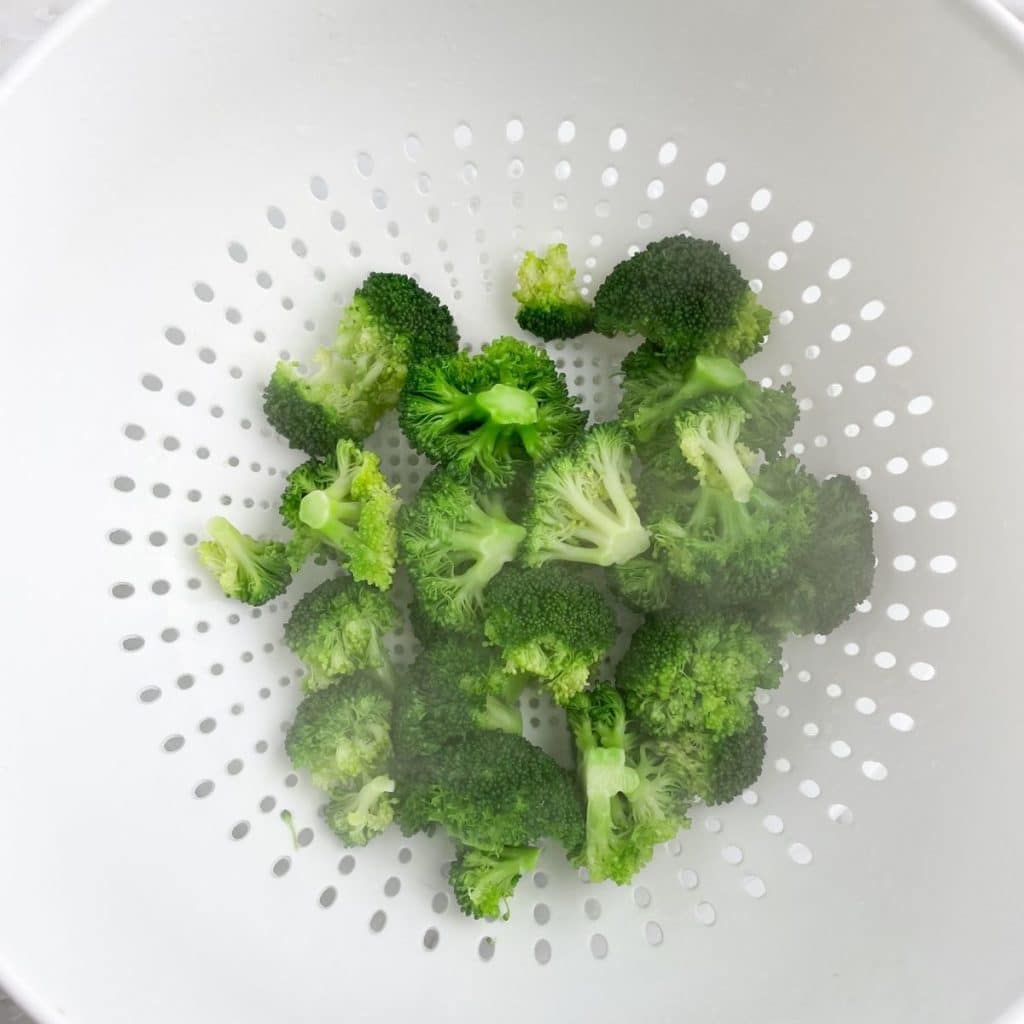 Tips and tricks
You can boil 1-3 heads of broccoli at a time just make sure to fill the pot with enough water to cover the broccoli.
The cooking time may vary but a minute or two depending if you have small or large florets.
Be careful not to boil too long or you will end up with limp florets.
If you would like to add a little extra flavor, try adding a splash of balsamic vinegar or a squeeze of lemon juice.
How do you know when broccoli is done boiling?
You will know it's done when you can easily pierce the broccoli florets with a fork.
Is this the same as blanching broccoli?
Blanching is a cooking method that boils a vegetable, like broccoli, until fork tender and then putting it in an ice water bath to stop the cooking process.
How to store
Let the broccoli cool and then store in an airtight container in the refrigerator for up to 3 days.
More broccoli recipes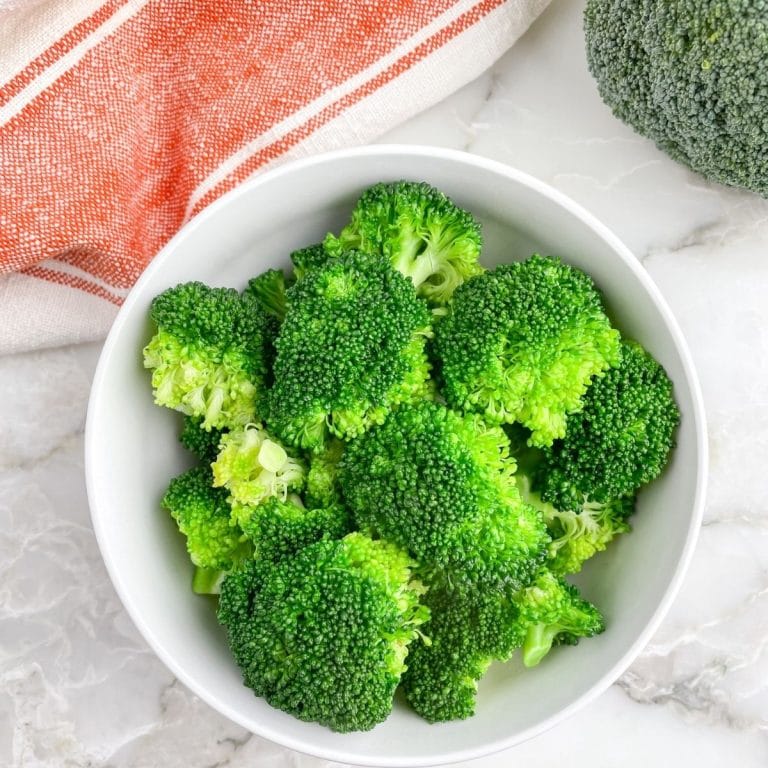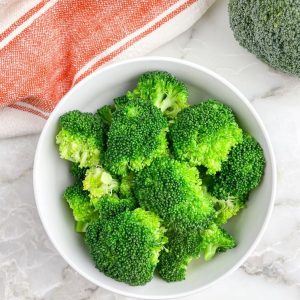 How Long To Boil Broccoli
Learn how to boil broccoli for delicious, crisp-tender side dish.
Ingredients
1

crown of broccoli

1/2

teaspoon

salt
Instructions
Using a sharp knife, cut the stem off a head of broccoli. Carefully cut into bite size florets. If eating the stem, cut it into small pieces.

Bring a pot of water to a boil. Add salt.

Add in broccoli florets (and stem if using). Cook for 2-3 minutes or until fork tender.

Drain the broccoli in a colander. Serve or season with salt and pepper.
Nutrition
Calories:
52
kcal
|
Carbohydrates:
10
g
|
Protein:
4
g
|
Fat:
1
g
|
Saturated Fat:
1
g
|
Polyunsaturated Fat:
1
g
|
Monounsaturated Fat:
1
g
|
Sodium:
341
mg
|
Potassium:
480
mg
|
Fiber:
4
g
|
Sugar:
3
g
|
Vitamin A:
947
IU
|
Vitamin C:
136
mg
|
Calcium:
72
mg
|
Iron:
1
mg
Nutrition information is automatically calculated, so should only be used as an approximation.
Like this? Leave a comment below!