Homemade French Toast Sticks
This post is sponsored by Dixie Crystals. All opinions are my own.
Homemade French toast sticks are a delicious breakfast that everyone will enjoy. This delicious meal can be made with simple ingredients in about 30 minutes.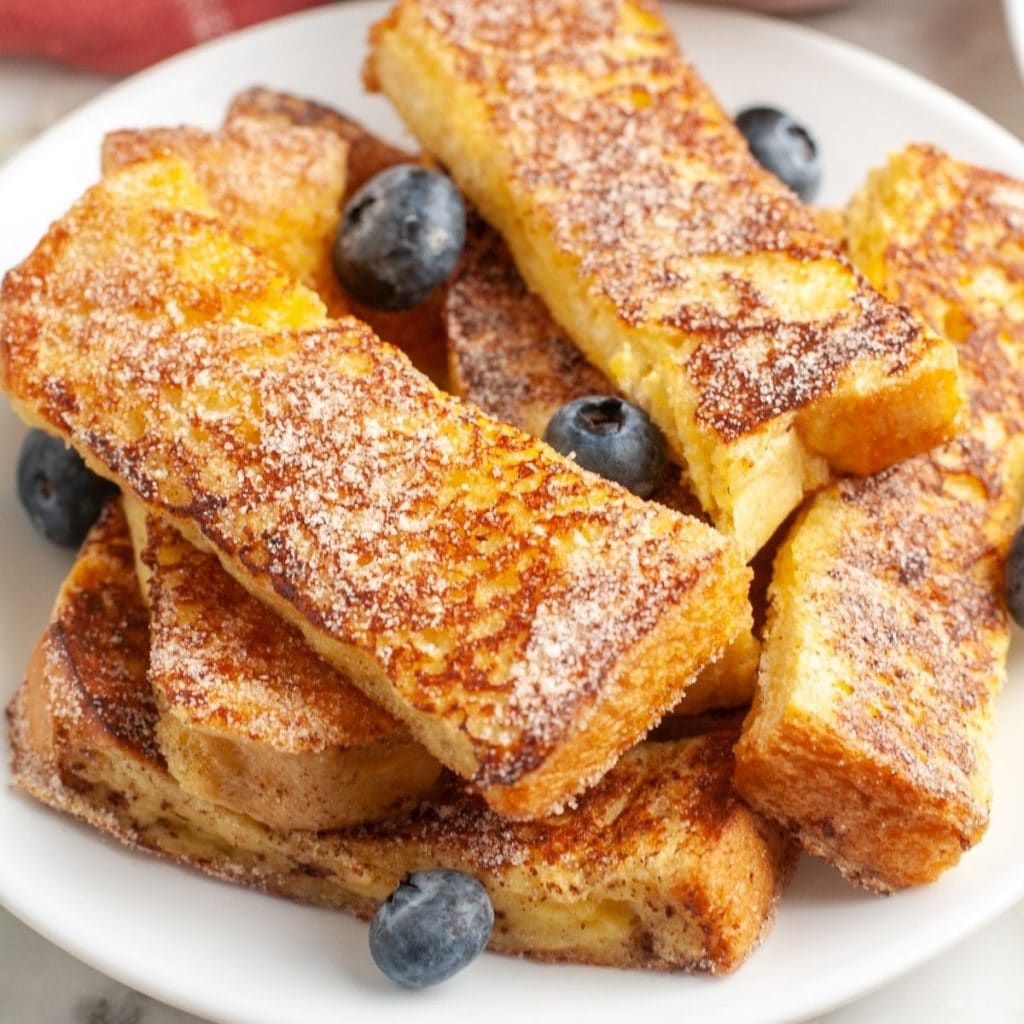 French toast is a classic breakfast and this homemade dippable stick version is just as delicious and easy to make. This fun, finger food breakfast is always a hit with the family.
Made with stale bread and a cinnamon custard, this homemade French toast stick recipe takes the cinnamon flavor up a notch by coating the toast sticks in a cinnamon-sugar mixture once they have finished cooking.
You can get the complete recipe at Dixie Crystals. Find the full list of ingredients and directions at Dixie Crystals Homemade French Toast Sticks.
Ingredients needed
Bread – Stale, thick bread is the best to use.
Milk – Use whatever milk you have on hand like whole milk, 2%, or even half and half.
Sugar – Granulated sugar is used in the custard mixture and in the coating.
Eggs – Used to help make the dipping custard.
Vanilla – Vanilla adds a warm, sweet flavor.
Cinnamon – Ground cinnamon is used in the custard mixture and in the cinnamon-sugar coating.
Butter – Unsalted butter is used to coat the pan or griddle to cook the French toast sticks.
How to make French toast sticks
Find the full recipe at Dixie Crystals.
Custard: Begin by mixing milk, eggs, vanilla extract, cinnamon and sugar together until combined.
In a separate bowl, mix together sugar and cinnamon for the coating.
Preheat a skillet or griddle to medium-low heat. Add a tablespoon of butter to the skillet to melt.
Cook: Dip bread stick into custard mixture to completely coat.
Place coated bread sticks in the heated pan and cook for about 4 minutes each side.
Coat: Carefully remove the cooked bread stick and dip in the cinnamon-sugar mixture to completely coat.
Serve warm with your favorite syrup.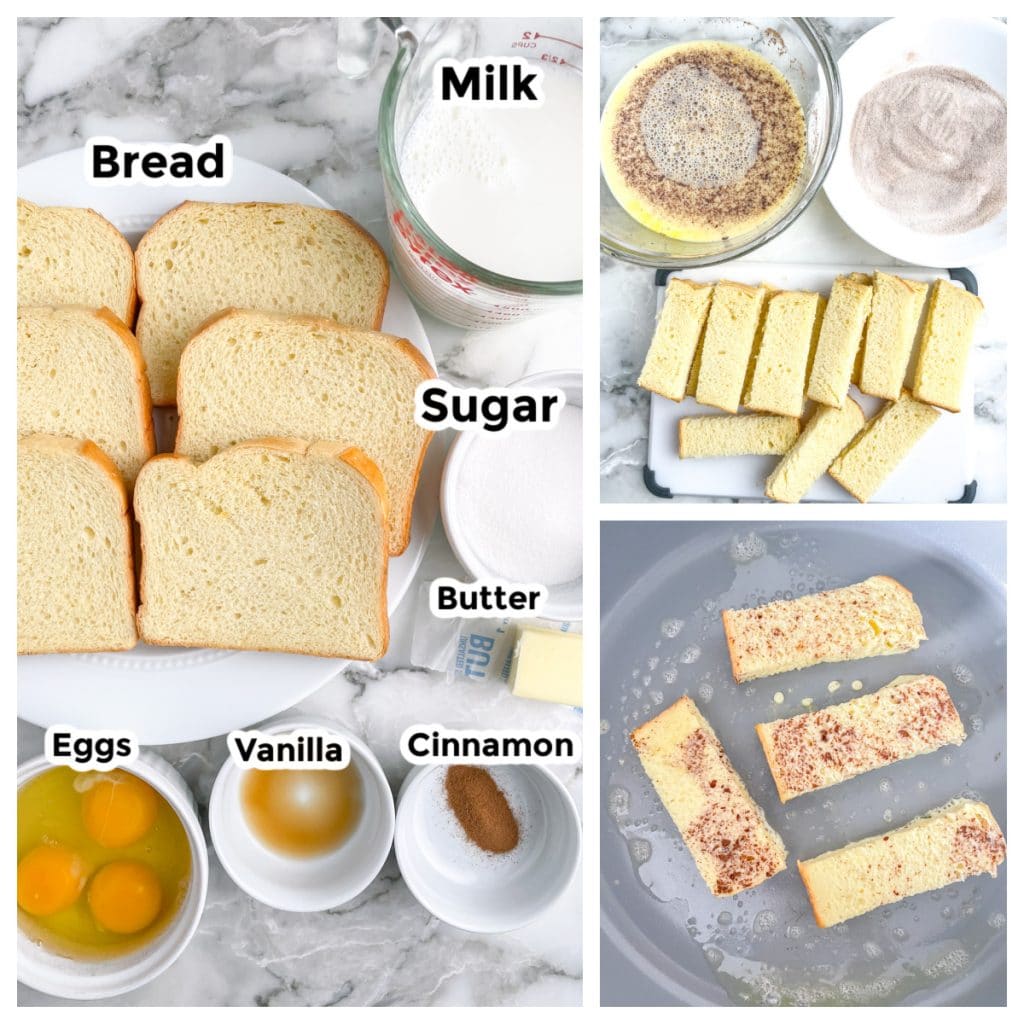 Recipe tips
Stale, thick bread works best. If possible, try and find an uncut loaf of bread so that you can cut thicker slices. Thick slices help them not to flop.
Don't soak the bread too long in the egg mixture so that it doesn't become too soggy.
Make sure to work in batches when cooking. You want the sticks to have a little space between them.
Be sure not to let the pan get too hot. You want the French toast sticks to cook through and not burn on the outside.
How to store leftovers
Let the French toast sticks completely cool. Store them in an airtight bag or container in the refrigerator. They will last 1-2 days. Reheat on the stove or in the air fryer.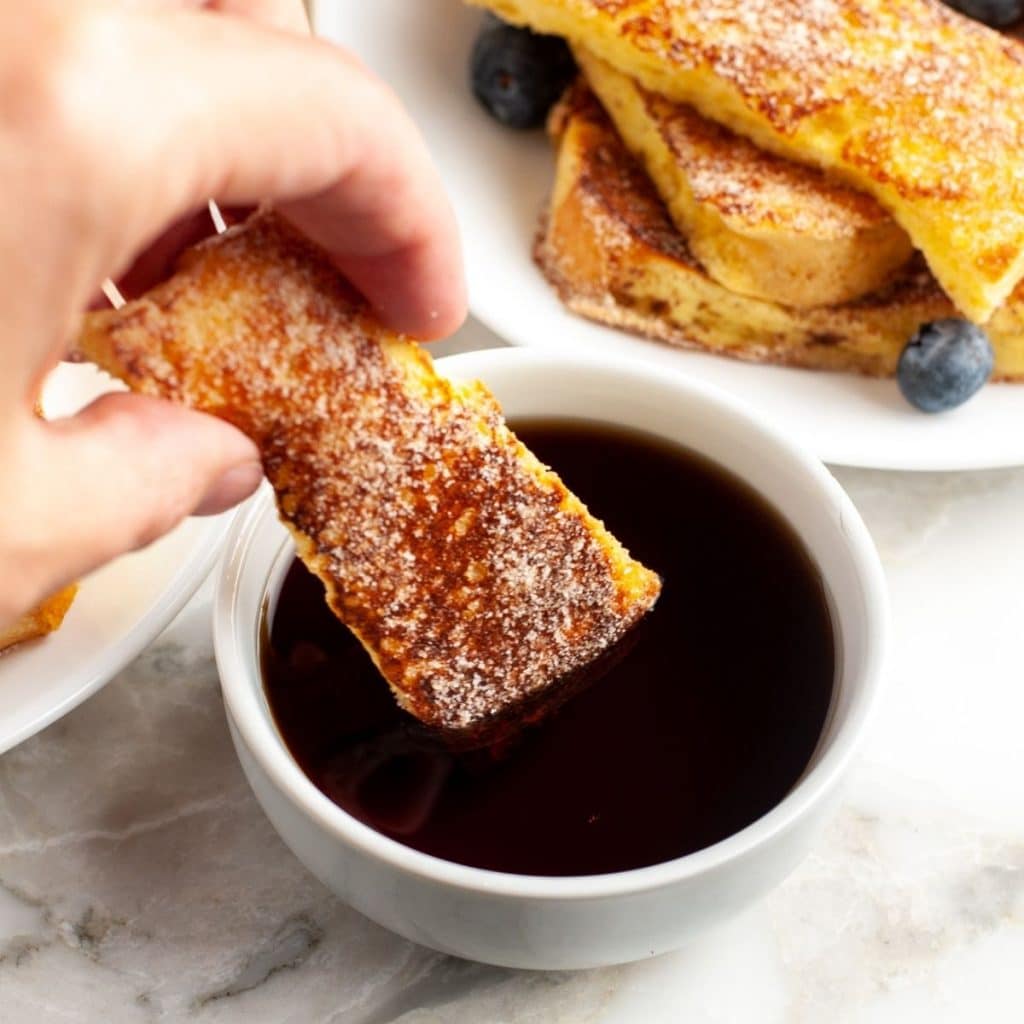 Don't forget to visit Dixie Crystals for the full recipe.
More breakfast recipes
***Food Lovin' Family is sponsored by Dixie Crystals to create recipes. This post has been sponsored and compensated. All opinions are my own.