Substitute For Ground Mustard
No ground mustard in your spice cabinet? No problem! Here is the best substitute for ground mustard along with a few other replacement options.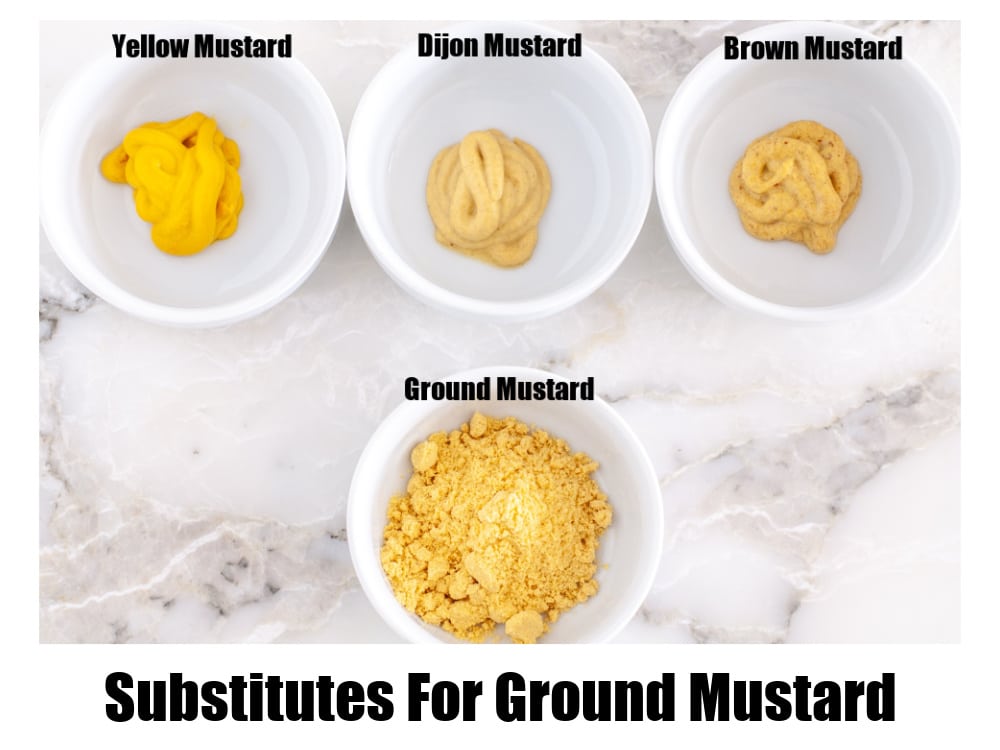 There are many recipes, including this meatloaf recipe, that call for ground mustard. If it's not in your spice rack, don't worry. Don't let that stop you from making the recipe because these substitutes will work just as well.
Ground mustard is made from mustard seeds that have been ground up. It can also be called dry mustard or even mustard powder.
Best substitute for ground mustard
There are a few different options you can use as a replacement. The recipe you are using might determine the option you pick. Overall, Dijon mustard's flavor is closet to dry mustard.
Dijon Mustard: Dijon mustard is the best substitution for ground mustard because the flavor profile is similar. Use the ratio of 1 teaspoon ground mustard = 1 tablespoon Dijon mustard.
Yellow Mustard or Brown Mustard: If you don't have Dijon available, you can use yellow, brown, or even stone ground mustard. The same ratio of 1 teaspoon ground mustard = 1 tablespoon yellow mustard is used.
Mustard Seeds: If by chance you happen to have mustard seeds, you can grind them up in a spice or coffee grinder. This would work great for something like a rub.
Other: If you want to add a little heat you could substitute with horseradish powder or wasabi powder. These have a little more heat and spice than mustard so use half the amount.
Leave it out: There are some recipes where a substitute might just not work so it's ok to leave it out completely.
Should I have ground mustard in my spice rack?
It's probably a spice that you won't use much, however I do like the flavor it adds for those special recipes. Overall, you would be fine just using a replacement and saving the money.
More recipes