Chocolate Italian Cream Soda
This post is sponsored by Dixie Crystals. All opinions are my own.
Chocolate Italian Cream Soda is a creamy, sweet drink. Made with a simple, homemade chocolate simple syrup, this is a delicious drink to make for a sweet treat.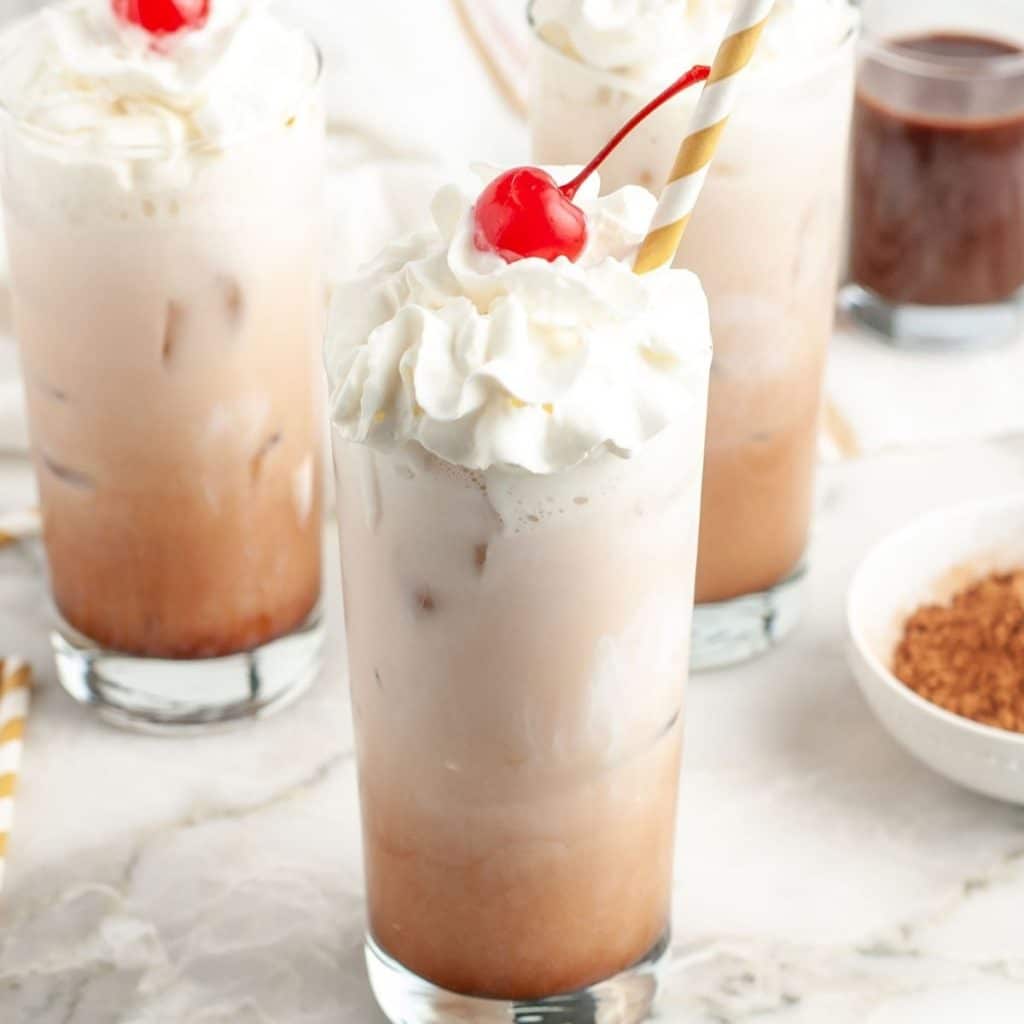 We love making Italian cream sodas at home for a special treat. They are really easy to make with flavored simple syrup, cream and soda water.
This chocolate Italian cream soda has become our new favorite flavor. Sugar and unsweetened cocoa powder are combined to make a perfectly sweet, chocolate syrup that can be used for this drink.
Find the full recipe at Dixie Crystals Chocolate Italian Cream Soda.
Ingredients needed
Sugar – Use a fine granulated sugar.
Unsweetened cocoa powder – Make sure to use unsweetened cocoa powder.
Vanilla extract – Adds a little extra layer of flavor and sweetness to the chocolate syrup.
Water – Used to make the chocolate simple syrup.
Half and half – If you like a thicker soda you can use heavy cream.
Soda water – Soda water or club soda is used to top the drink and add a little carbonation.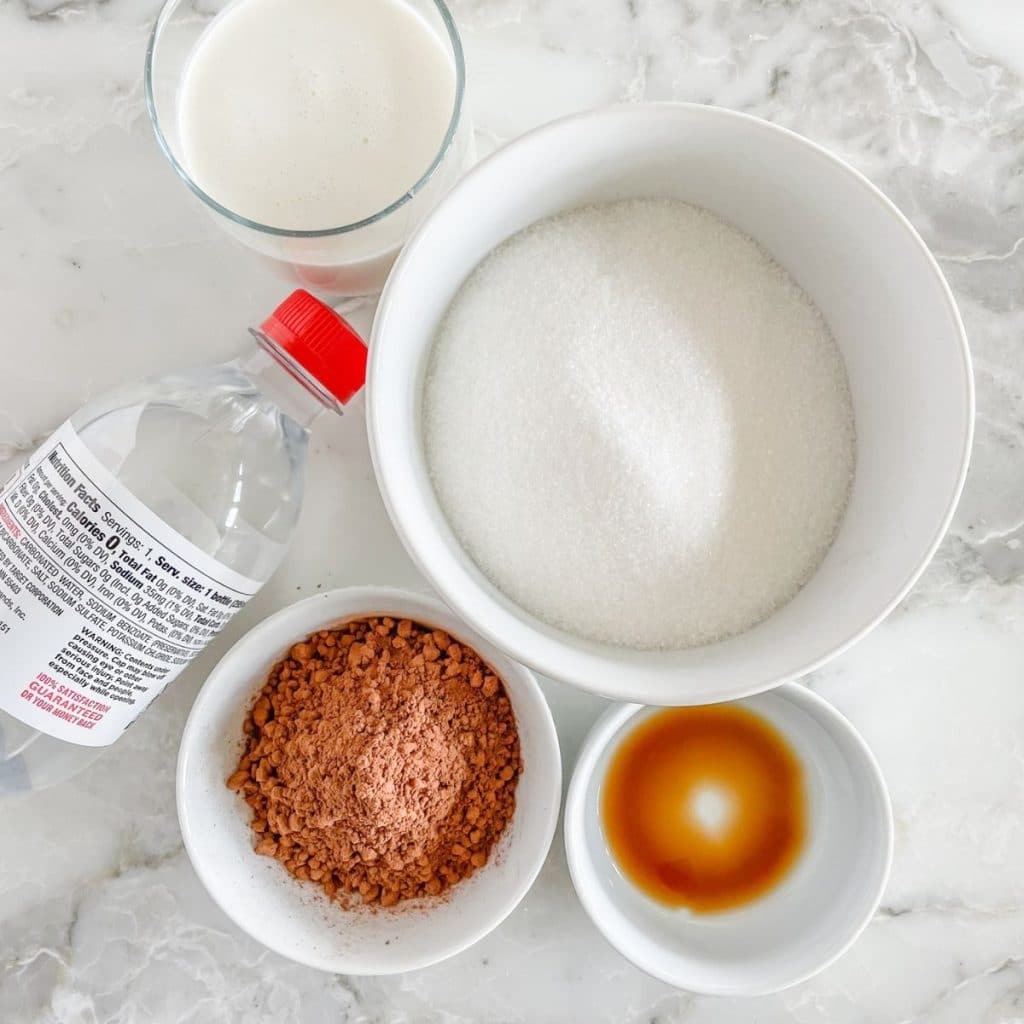 How to make a chocolate Italian cream soda
Get the full list of ingredients and directions at Dixie Crystals.
Step one: Begin by making the chocolate simple syrup. Add unsweetened cocoa powder, sugar, water, and vanilla extract to a small saucepan. Warm over medium heat and stir until sugar dissolves. Let the chocolate simple syrup chill in the refrigerator.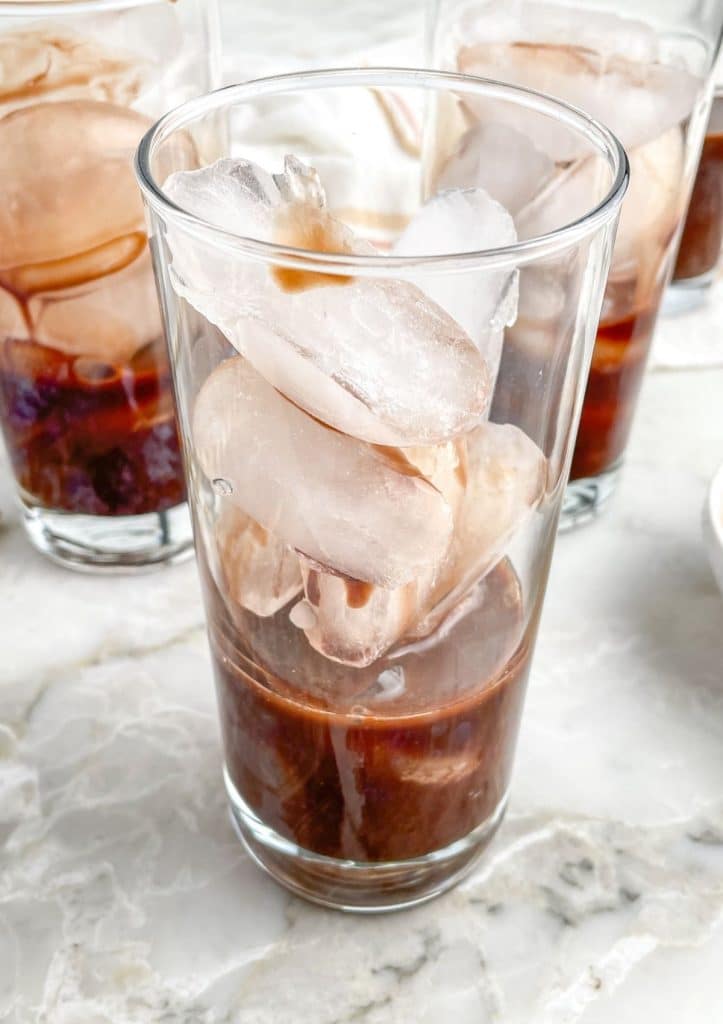 Step two: Fill a tall glass with ice. Add 3-4 tablespoons of chilled, chocolate simple syrup to the glass.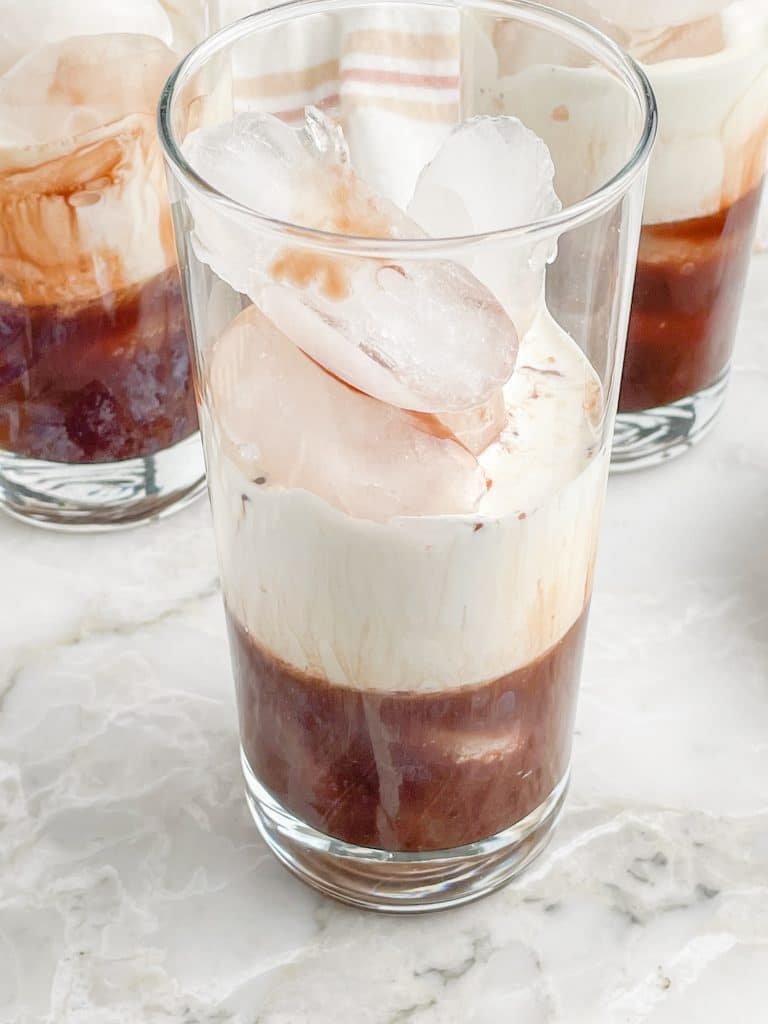 Step three: Add 3 tablespoons of half and half to the glass.
Step four: Finish by topping with soda water. Gently stir to combine the drink. You can top with whipped cream if desired.
Recipe tips
You can easily adjust the amount of simple syrup and half and half to your taste.
Try garnishing with a maraschino cherry or chocolate shavings on top.
This recipe is used for 4 servings.
Can you make Italian cream soda ahead of time?
You can make the chocolate simple syrup ahead of time to give it time to chill. The simple syrup will last up to 2 weeks in the refrigerator.
I would not recommend making the full drink ahead of time because the carbonation in the soda water or club soda will go away. It's best to prepare right before serving.
Did you make this cream soda recipe? Be sure to get the full recipe over at Dixie Crystals.
More delicious drink recipes
***Food Lovin' Family has been sponsored by Dixie Crystals. I have been compensated for this post.