Butterscotch brickle pie is a delicious recipe that was first printed in a Dixie Crystal's publication. Creamy butterscotch filling in a flaky crust and topped with crunchy toffee bits. This dessert is perfect any time of year.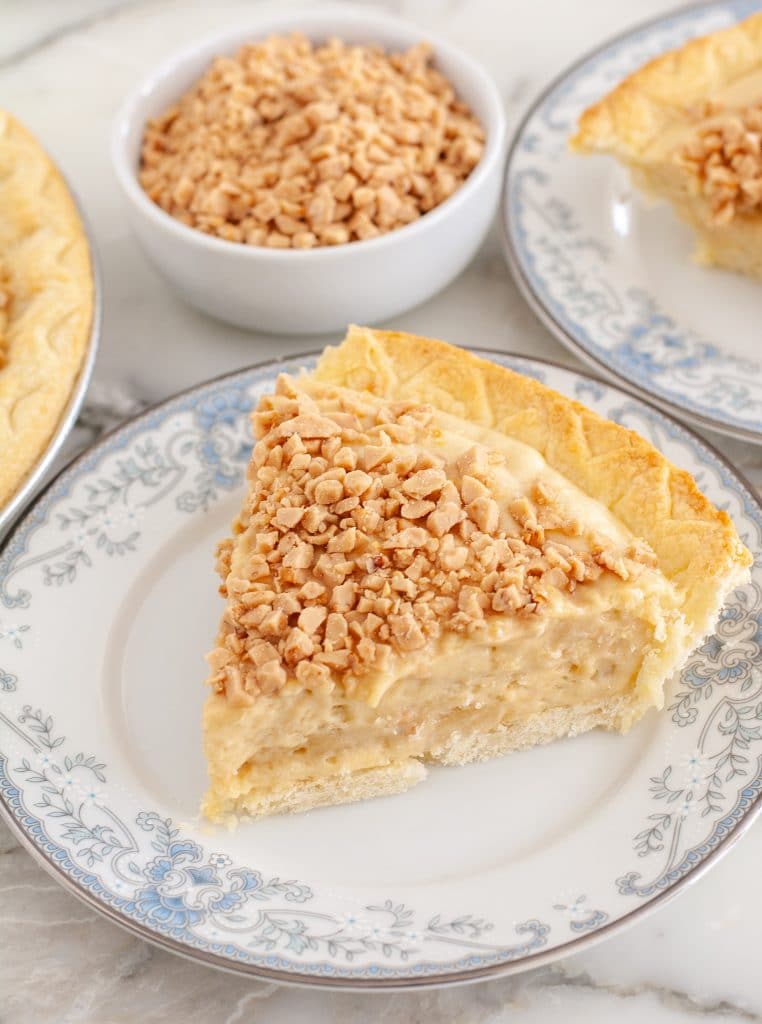 If you enjoy a delicious, cool, creamy pie like this peach cream pie and blueberry lemon crumb pie, you will love this butterscotch brickle pie.
This recipe came from Dixie Crystal's Homemade Good News cookbook that was published over 30 years ago. This pie recipe has stood the test of time and is still a favorite in homes all over the world.
I am sharing this butterscotch pie recipe at Dixie Crystals. You can find the full ingredient list and directions at Dixie Crystals Butterscotch Brickle Pie.
What you need
Frozen pie crust – Use your favorite brand. Bake according to directions.
Unflavored gelatin – This helps to stiffen up the mixture so that it holds together like a pudding.
Brown sugar – Brown sugar helps give this pie it's butterscotch flavor.
Granulated sugar – This is used for the egg white mixture.
Cream of tartar – Used to whip up egg whites.
Eggs – These need to be separated into egg whites and egg yolks.
Milk, butter, vanilla, salt
Bits O' Brickle – Toffee bits for the topping.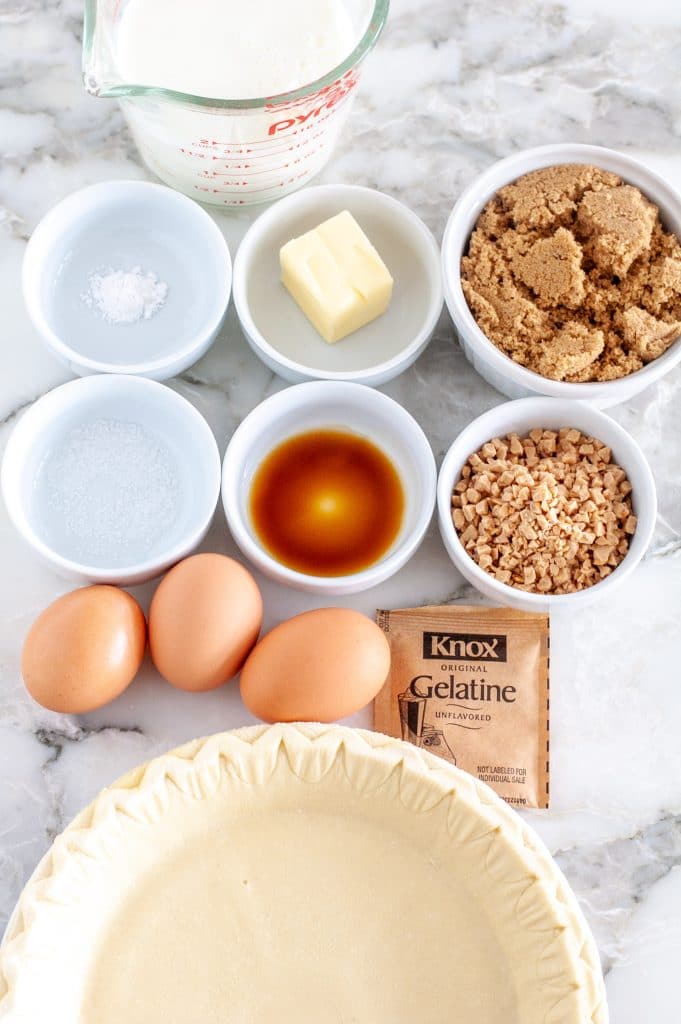 How to make
You can find the full detailed directions and ingredients at Dixie Crystals.
Bake: Bake the crust according to package. Once it's baked, let it cool.
Mix: Put brown sugar and gelatin in a medium saucepan. In a bowl, whip egg yolks and milk. Pour the egg mixture into the saucepan with brown sugar.
Heat the mixture over medium heat while constantly stirring. You want the mixture to start to thicken just a little.
Remove from heat and add butter and vanilla.
Chill: Pour the mixture into a bowl and let it refrigerate until it starts to thicken. This takes about 30 minutes.
Beat egg whites and cream of tartar until they turn frothy. Start adding granulated sugar and continue beating until stiff peaks form.
Combine: Fold the egg white mixture in with butterscotch mixture until combined.
Serve: Pour mixture into prepared pie shell. Refrigerate until ready to serve.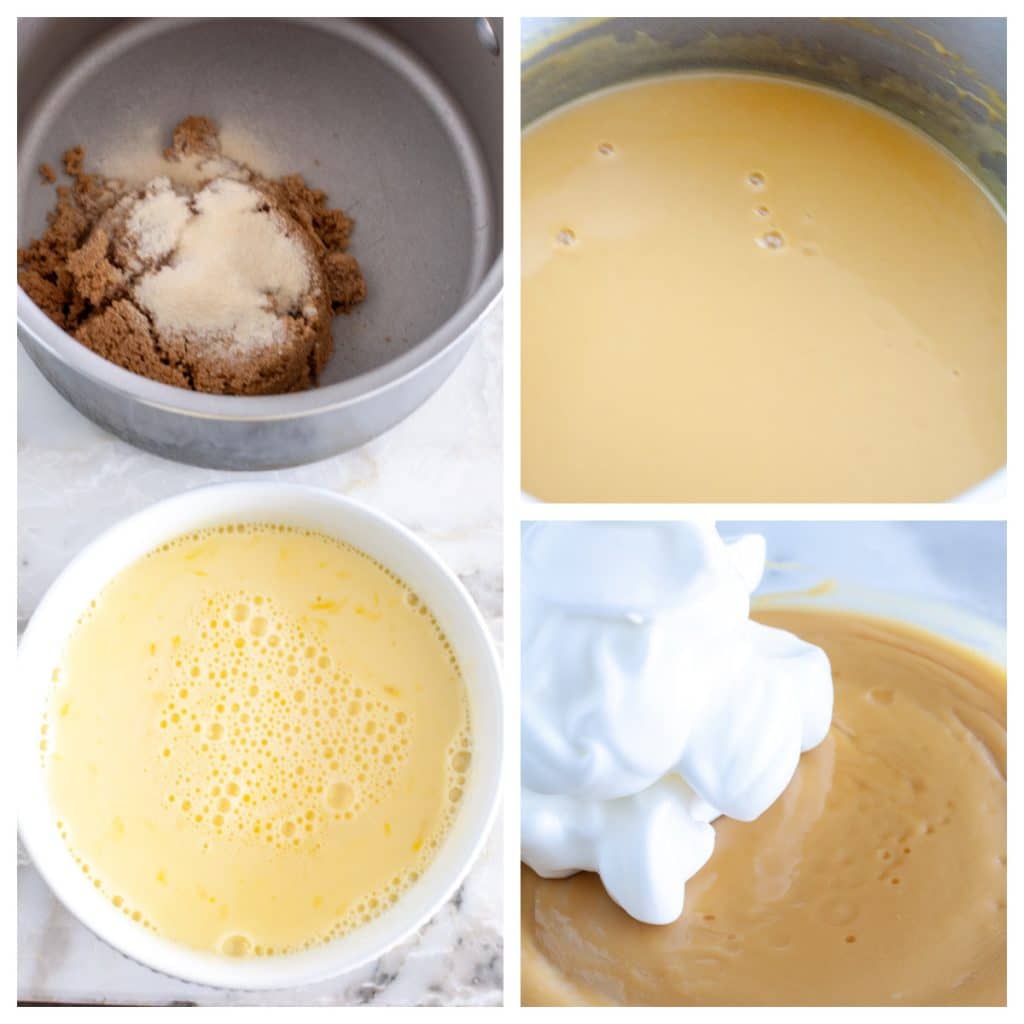 Recipe tips
Make sure to let the crust completely cool before adding the filling.
Be sure to constantly stir the butterscotch mixture while on the heat so that no clumps form and it doesn't burn.
Once the pie is assembled, let it sit in the refrigerator to let it set up for easier slicing.
How to store
This pie can be covered and kept in the refrigerator for up to 3 days. I would not recommend freezing this pie.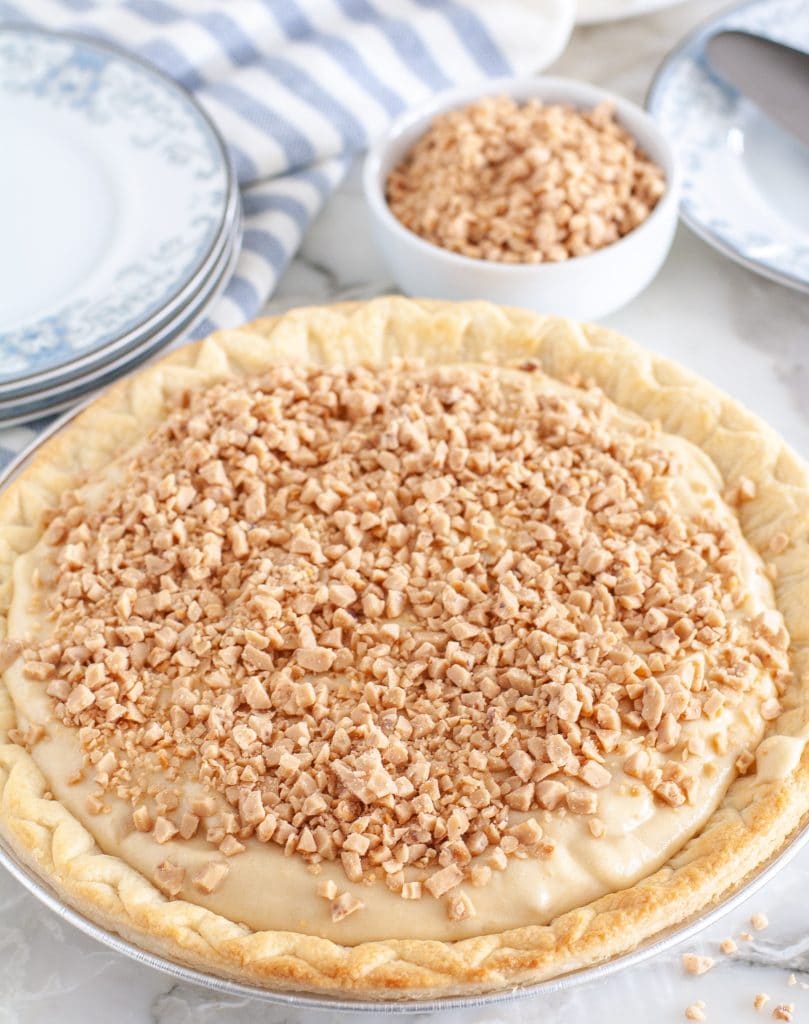 This butterscotch brickle pie is the perfect dessert for many occasions. Easy enough for a delicious everyday treat and sophisticated enough for a nice gathering or dinner party.
More delicious pie recipes
*** I have an ongoing relationship with Dixie Crystals for recipe development. I have been compensated for my time. As always, all thoughts and opinions are my own.