Summer cheese board- Wow your summer guests with an out of this world cheese board.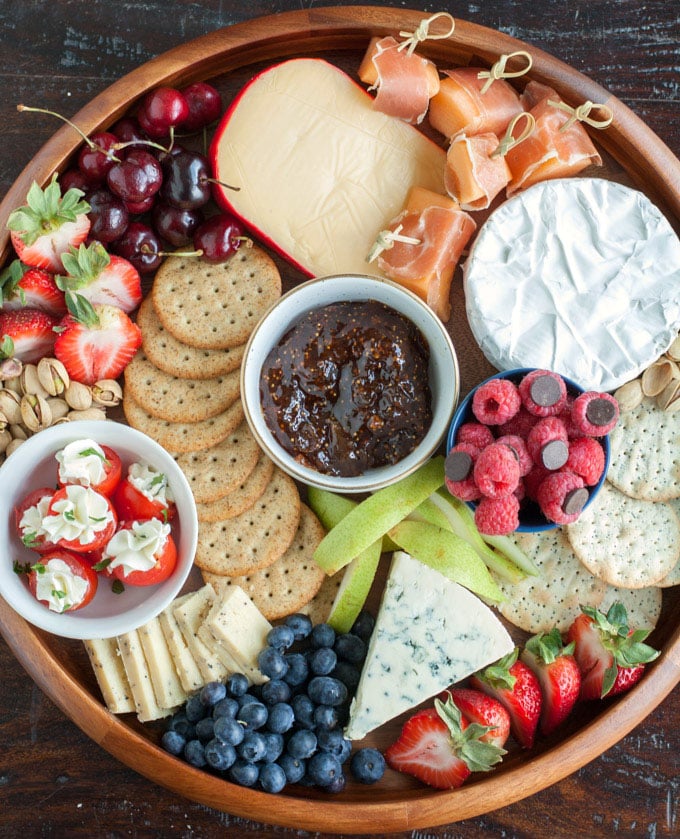 Just take a look at social media and you will see that cheese boards are popular. They range from lots of expensive cheeses and caviar to cheese you can pick up at the local grocery store and a few crackers.
Today I am sharing some of my tips for how to assemble a beautiful summer cheese board that will wow your guests and not break the bank.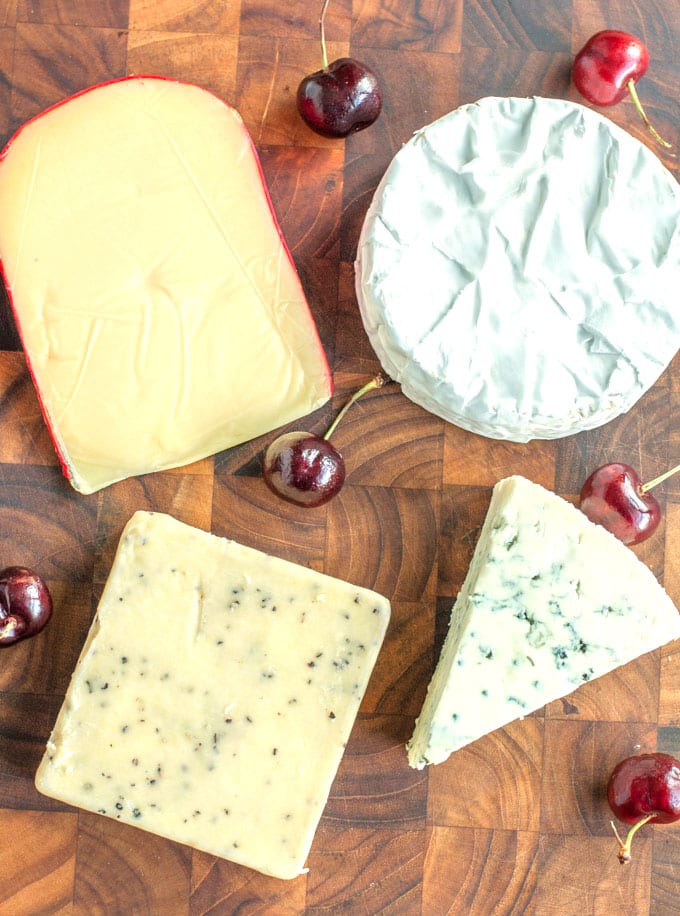 Spring and summer months are the perfect time to spend evenings outside enjoying the beautiful weather with the company of friends. Along with a nice glass of sparkling wine, a beautiful cheese board is a wonderful option to serve your guests.
Cheese
For a small to medium size group, start with four or five different cheeses. I usually choose two soft cheeses and two firmer cheeses. Try and select different textures and tastes for a nice variety. For my cheese board I used:
Mild Gouda
Cheddar Cheese with a bite of pepper
Blue Cheese
Brie
I recommend taking the cheese out of the refrigerator an hour before your guests arrive so they have time to soften. This makes the cheese much easier to spread and slice.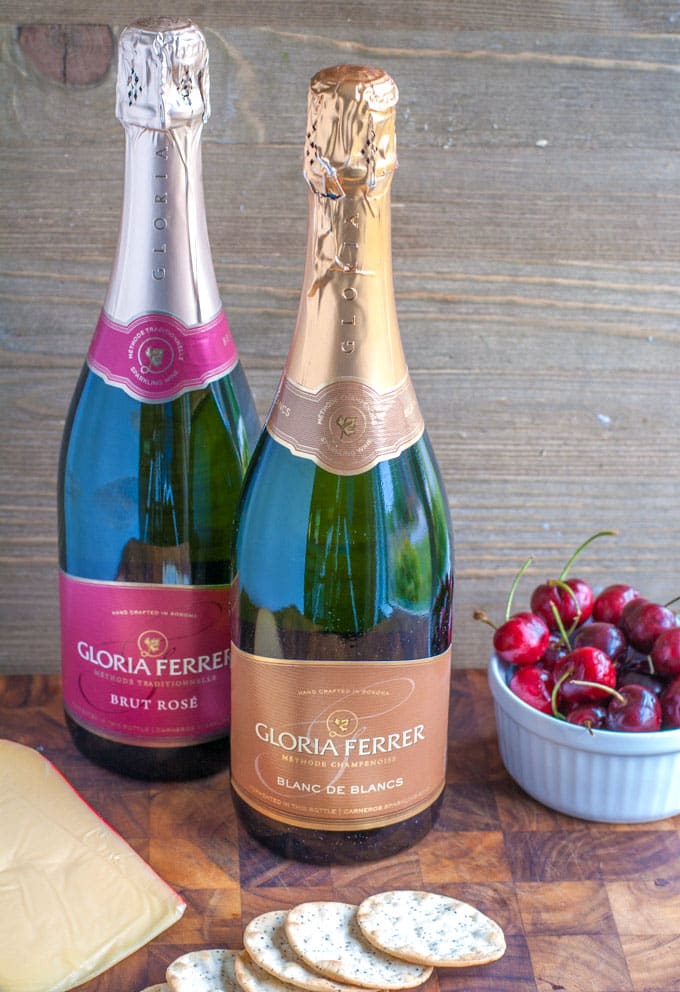 The Wine
For me this is the most important part of presenting an amazing cheese board, the pairing of the wine. Let's face it, if there is cheese, there needs to be wine.
Since the weather is warming up, there is nothing better than a cold glass of sparkling wine. Gloria Ferrer offers many incredible wines but for this summer cheese board, I chose Gloria Ferrer NV Blanc de Blanc and Gloria Ferrer Brut Rosé.
Gloria Ferrer Caves & Vineyards is Carneros' original sparkling wine house, owned and founded by the Ferrer family of Spain. Named for José Ferrer's wife, Gloria, the winery opened in 1986 in the breezy, now-famous region in southernmost Sonoma County. Gloria Ferrer is not only the first sparkling wine house in Sonoma Carneros, but also the first to bring back clones from France to plant their vineyard.
Gloria Ferrer sparkling wines offer generous fruit aromas and flavors, fine mousse and a persistent, crisp finish. This is part of why they have earned over 500 gold medals and 50 90+ scores in the last 5 years.
The Blanc De Blancs starts with an orange blossom bouquet. It is cream, clean and refreshing. With flavors of Granny Smith apples, lemongrass, brioche and vanilla creme, this sparkling wine pairs well with rich Brie cheese or goat cheese.
The Brut Rose starts with bright strawberry and red cherry on the nose. Notes of creme brulee, red fruit, Meyer lemon and green apple. This pairs nicely with spicy food and goat cheeses. I thought this went very nicely with the Cheddar cheese with pepper.
Make sure to chill the bottles in the refrigerator several hours before guests arrive.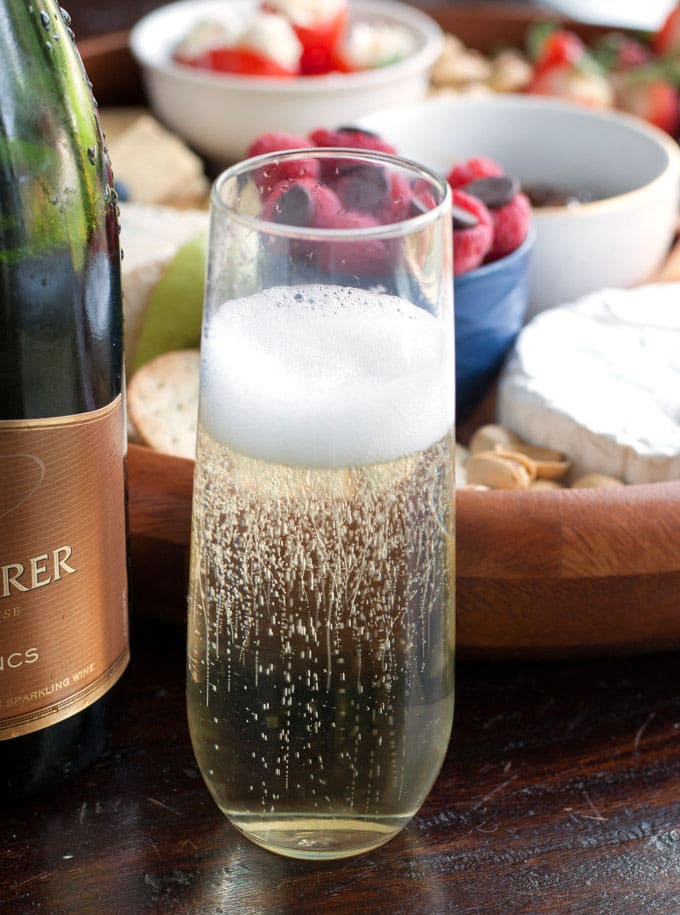 All the rest
Now that the most important things are covered, let's move on to all of that other delicious stuff that will take this to a next level cheese board.
Again, with it being summer, I decided to add some fresh fruit like strawberries, cherries, pears, blueberries and prosciutto wrapped melon. One last fruit I added were raspberries and I even stuffed some of them with dark chocolate chips. Oh yes I did! 🙂
In the middle, I included some fig jam (my favorite). The jam is out of this world with the cheese on a cracker. Yum!
For another little bite, I hollowed out some cherry tomatoes and filled them with a mixture of softened cream cheese and fresh herbs like chives and parsley. A few different varieties of crackers, some pistachios and the summer cheese board is complete.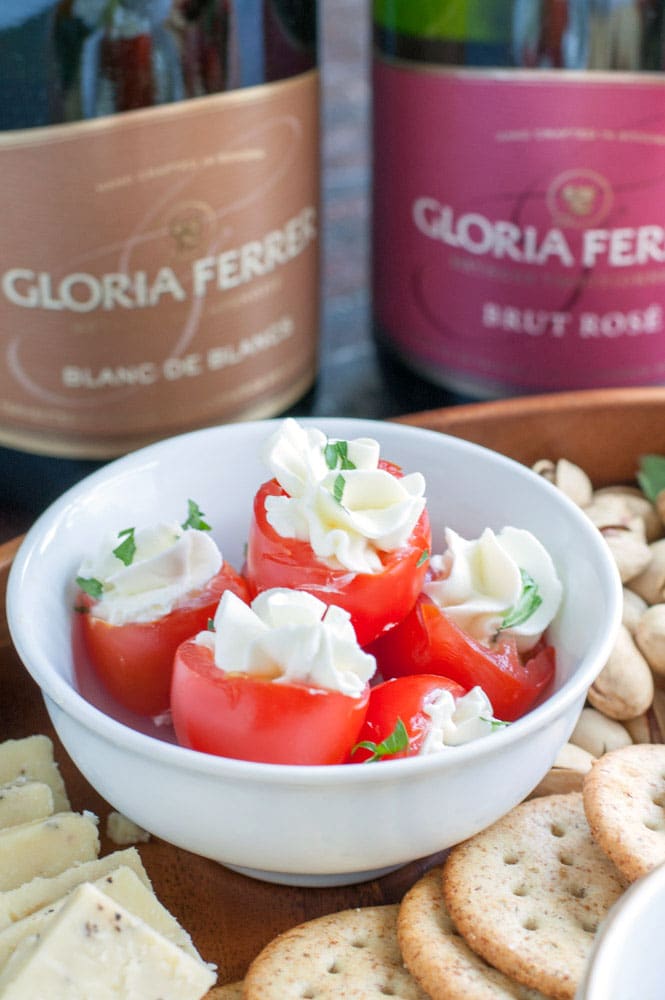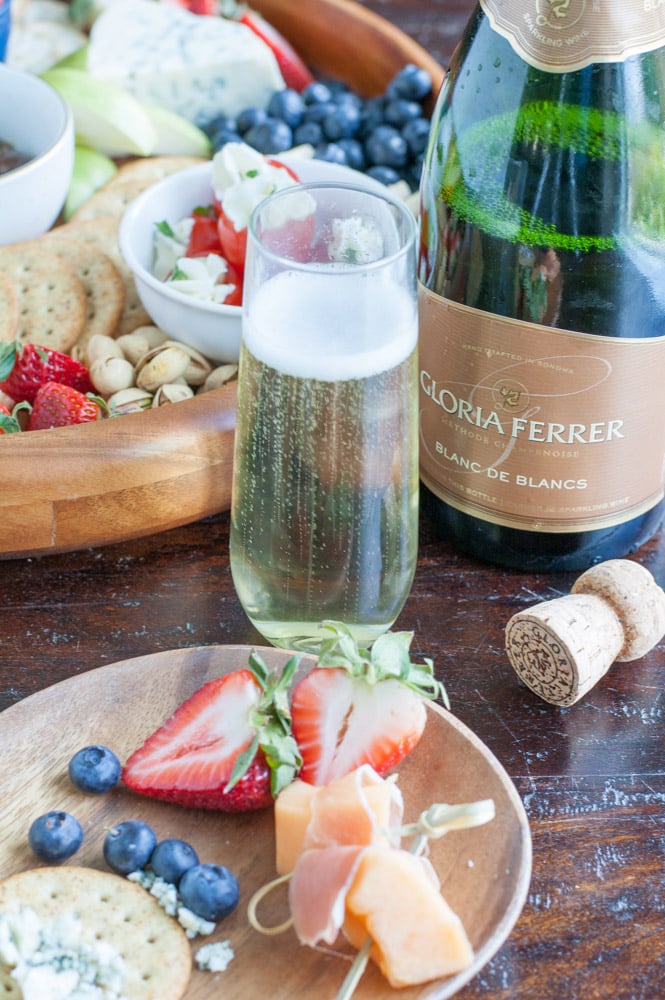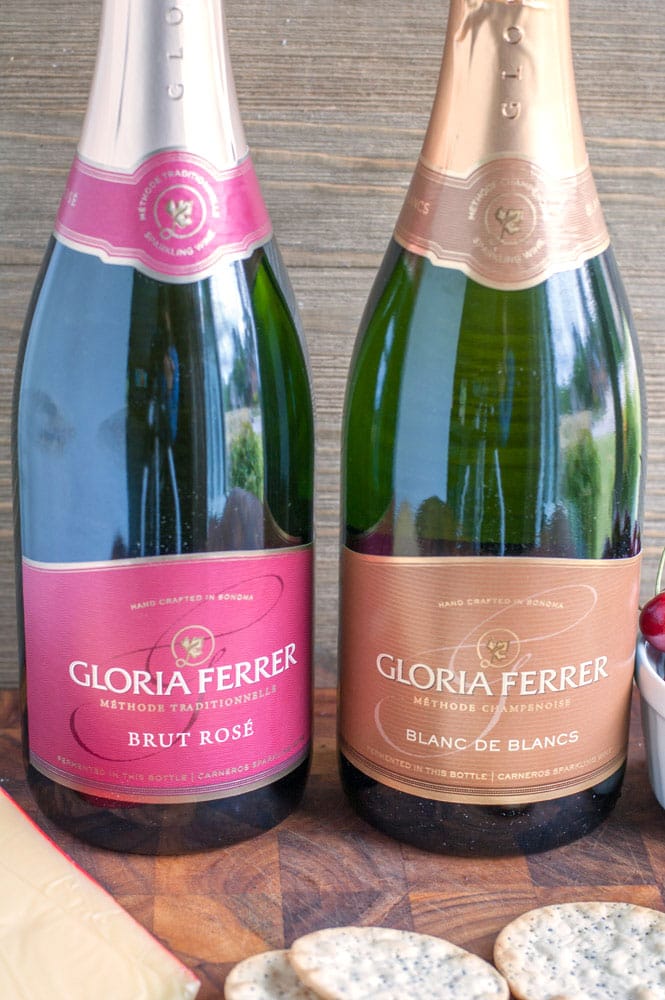 While cheese boards can be simple, elevate your summer cheese board with Gloria Ferrer NV Blanc de Blanc and Gloria Ferrer Brut Rosé.
I was selected for this opportunity as a member of CLEVER and the content and opinions expressed here are all my own.