Dream Catcher Craft for Kids
Jun 21, 2016, Updated Mar 28, 2019
This dream catcher is sure to help your kids have the sweetest of dreams. Using simple materials, this is such a fun project to make!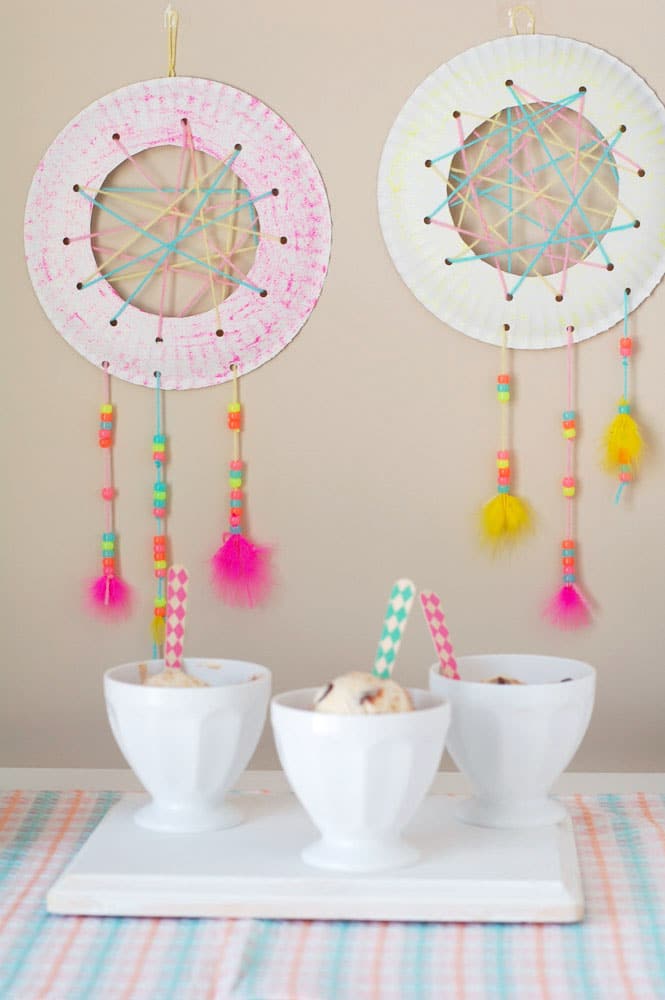 There is no question that summer time is AWESOME! For kids it means days filled with sunshine, pool time, and most importantly – no school! But, without the daily ritual of school, it can also mean that my second grader, Ava, starts missing her friends. With busy schedules of camps and vacations it can be tough to coordinate time to get together. I've made it a priority the last few summers to host a small ice cream and craft party for the friends to convene and catch up. They really are so sweet when they are together. It is fun to listen in on their conversations and be transported back to a time when your biggest concern is which ice cream flavor you will choose.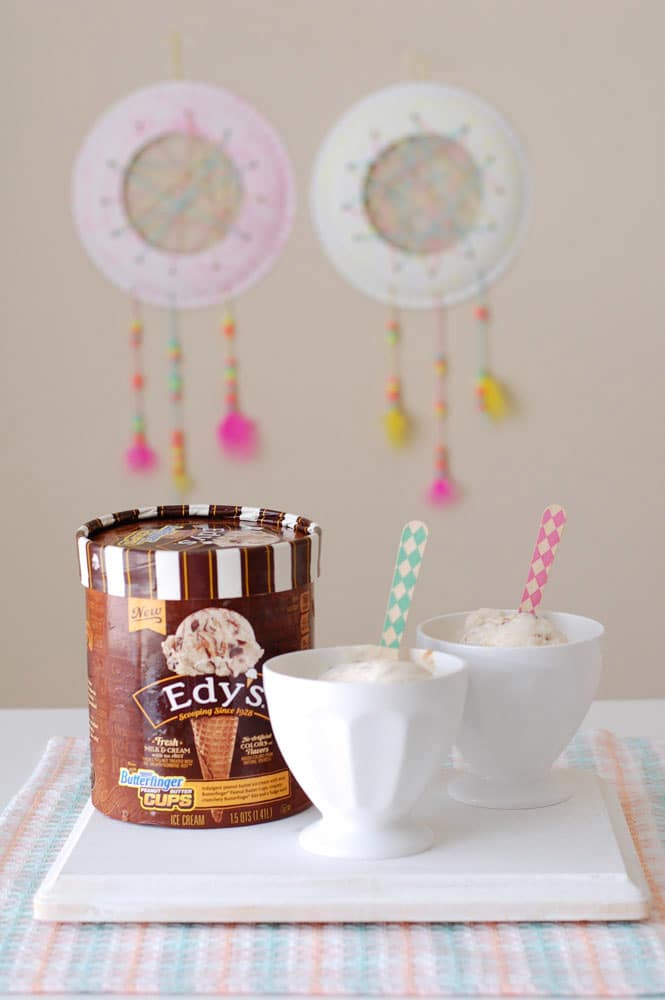 This summer we decided to have a "glamping" party…you know camping but with a little more flare. My step-father made us some cute tents so we could pretend to be out in the woods. For the craft we decided to make dream catchers. Not only was this a fun craft but it inspired lots of interesting discussion about dreams while the girls enjoyed their ice cream. Dream catchers were believed to give its owner good dreams and catch the bad dreams in its web.
Things you will need:
Scissors
Hole Punch
Paper Plates
Yarn (about 6 feet total, I used 2 feet of each color)
Tape
Large Sewing Needle
Glitter, Paint, Beads, Feathers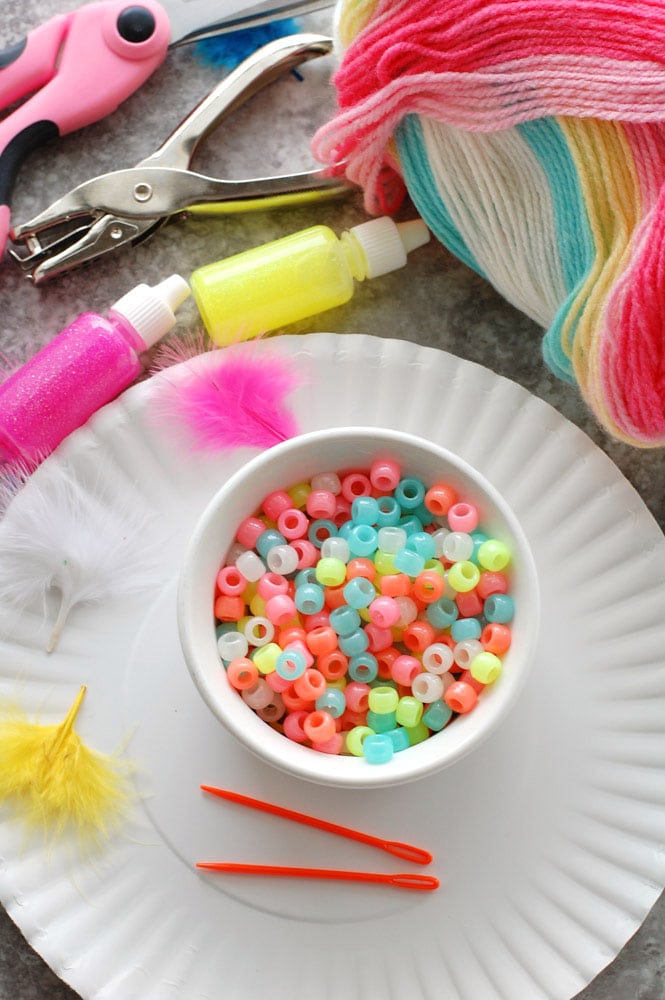 How to make a Dream Catcher
First, cut out the center of the paper plate and then paint the outer ring. The girls used glitter glue.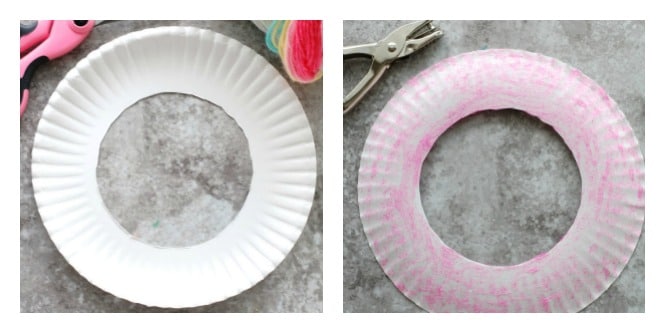 Next, punch 12 holes around the paper plate and thread the large needle with a piece of yarn. Quick tip, once you loop the thread through the eye, wrap a tiny piece of tape around the yarn near the needle so it doesn't come undone while the kids work. Thread needle through one of the holes and secure the end of the yarn to the back of plate with a piece of tape. Start creating a web by sewing through the holes around plate.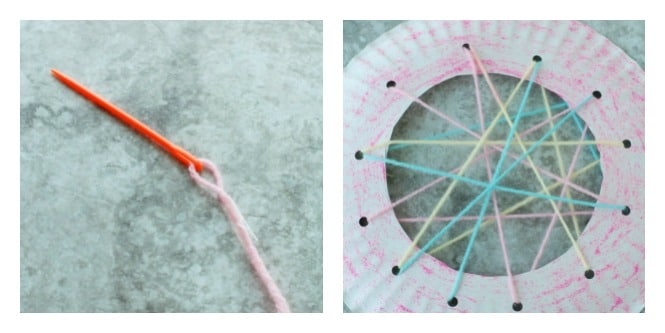 Once the sewing is complete, tape down the yarn on the back of plate. Punch three more holes at the bottom of the plate. Cut three pieces of yarn and thread one piece through each hole and tape ends on back of plate. Thread beads onto the yarn, tying double knots around each last bead to secure on yarn. For the feathers, we inserted the end of the feather into the beads.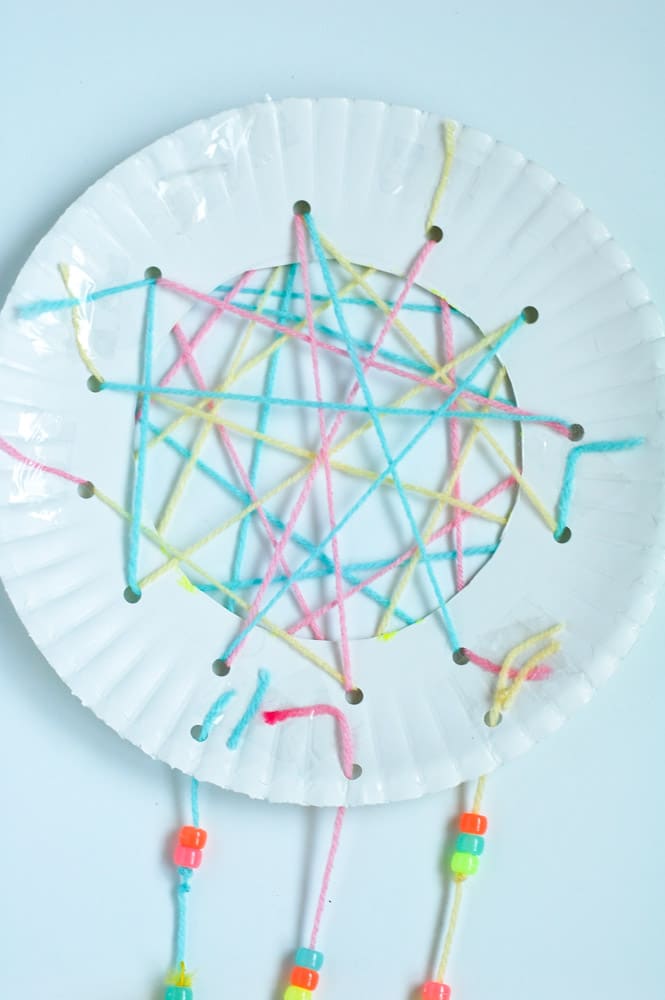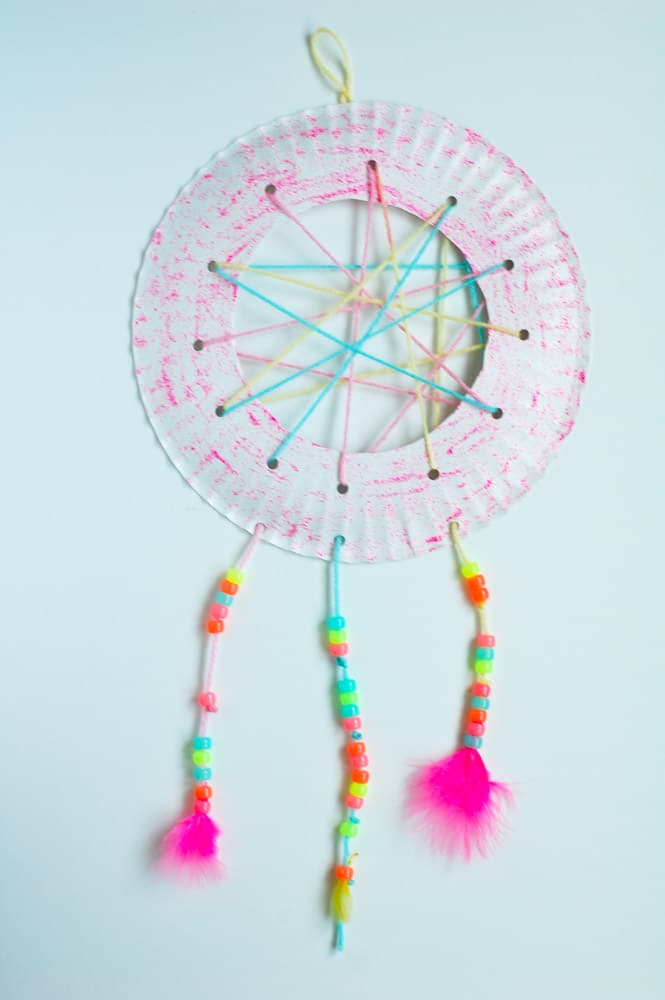 The girls really enjoyed making their dream catchers, celebrating being together and of course eating their ice cream.