DIY holiday crackers are a fun holiday tradition. Fill them up with a sweet surprise like this Sour Punch® Bites® candy.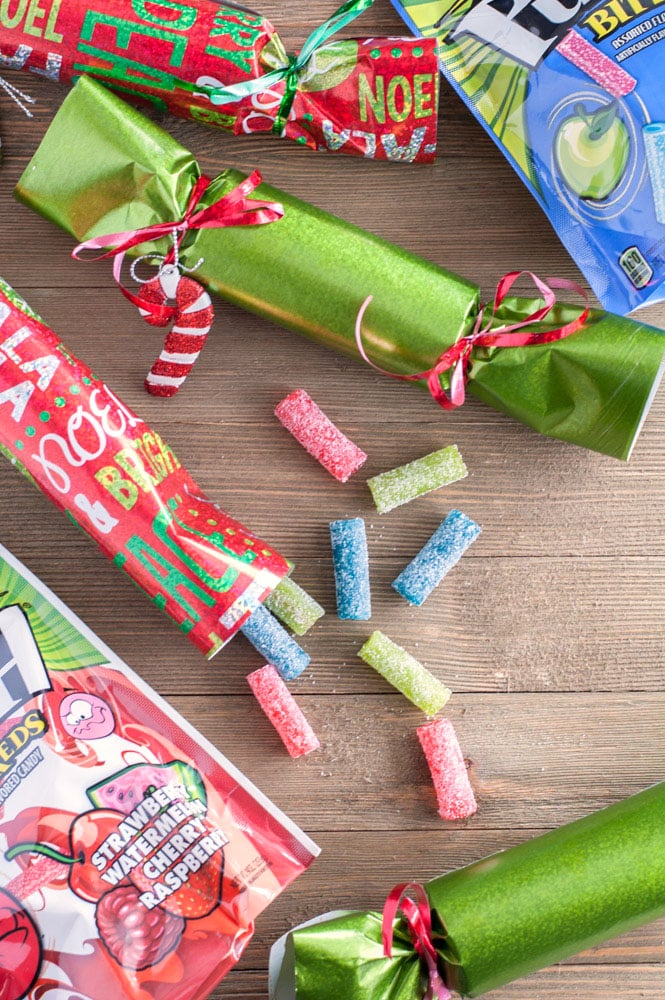 This is a sponsored post, but all opinions are my own.
Party crackers or poppers are a fun addition to any holiday. No need to buy those expensive ones in the store when you can make your own custom crackers to share with family and friends. These crackers can add festive flare to your holiday dinner table or use them as a fun stocking stuffer. 
Party crackers are traditionally for Christmas but can be used for any occasion. They are typically filled with prizes, a paper crown, jokes or my favorite, CANDY! I am filling these DIY holiday crackers with Sour Punch® Bites® candy. They add fun color along with a sweet and sour kick.
Sour Punch® Bites® candy comes in two tasty options, Assorted Bites® and Ragin' Reds Bites®. Treat yourself to the Assorted Bites® with strawberry, green apple and blue raspberry. Yes please!! Or are you more of a Ragin' Reds with watermelon, strawberry, cherry, and raspberry. My answer is both. 🙂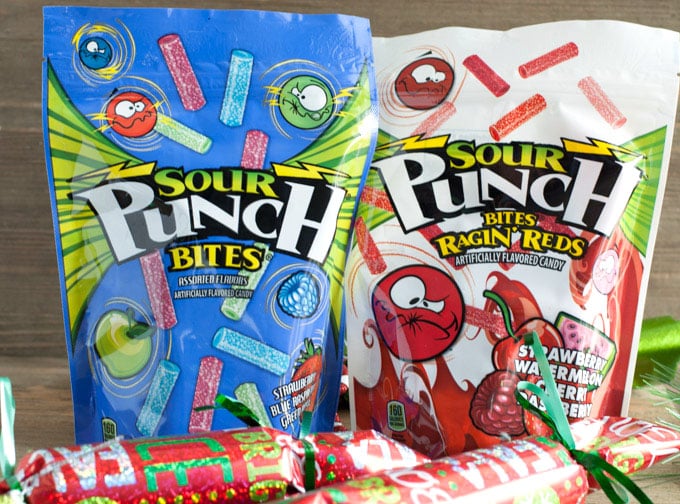 How to make DIY Holiday Crackers:
Start with a toilet paper roll or a paper towel roll cut in half.
Cut a 10 in x 10 in square of wrapping paper.
Place roll in the center of the paper and tape one side of the paper to the roll.
Roll tightly and secure with tape.
Using ribbon or twine, tie one side of the roll completely closed.
Fill with your favorite candy like Sour Punch® Bites® candy. (You can put candy in a plastic bag and stuff into the center of the roll.)
Tie the other side closed with ribbon. I attached a small ornament to one side of the cracker for extra decoration.
Along with candy, other ideas for stuffing the crackers include, personal messages, a joke, small toys or prizes. I will be making these for each table setting at our Christmas Eve dinner.

What will you put in your crackers? Let me know in the comments. Don't forget to pick up Sour Punch® Bites® on your next trip to Walmart!