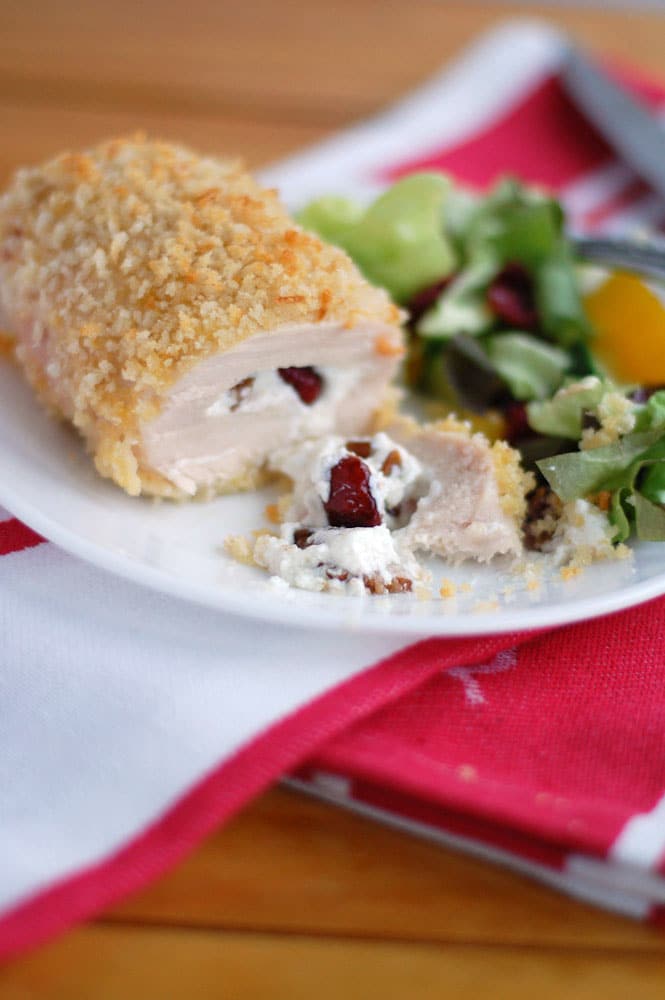 The holiday hubbub is over and it's time for a new year! I love the excitement around the holidays but there is something comforting about getting back into the usual routine — dropping the kids at school, coming up with dinner ideas, and going to Walmart. One of my New Year resolutions is to plan out a weekly menu. This will help keep me focused when I am shopping and minimize mid-week trips to the store. Those few kid free hours in the morning should be spent on more important things than daily grocery shopping, like catching up with The Real Houswives…kidding!
This resolution may be a tough one to follow because I often get inspired with new ideas and will want to change course. That's what happened with this dish. With three small kids, school snacks are always at the top of my grocery list. I want to send them with something other than chips and cookies all of the time and one snack they all love are
Craisins® Dried Cranberries. 
My son would eat the whole bag if I let him. They are available in different package sizes so maybe the small bag :). They are also a great source of fruit, 1/4 cup of Craisins® is equal to 1/2 cup serving of fruit.
I like to use them in salads to add an extra zip. I've paired these tart little jewels with creamy goat cheese and crunchy pecans before and the combo is heavenly. Suddenly it occurred to me to stuff this tasty trio into some chicken breasts and dinner would be served. On my weekly trip to Walmart, I stopped at the dried fruit section on the snack aisle and picked up another bag of Craisins®. After a successful trip, the kids and I headed back home to start dinner.
I have been packing myself the Craisins® Dried Cranberries Fruit Clusters to have in the school drop off line. It is a nice breakfast snack to have while we are waiting.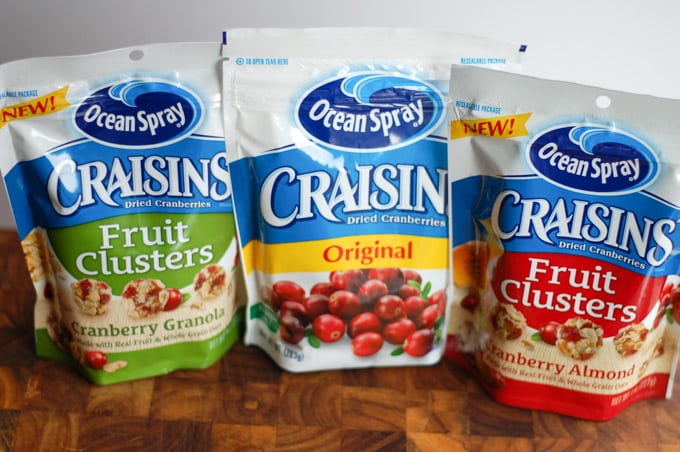 For this recipe, you will place your chicken breast between two pieces of plastic wrap and pound it out around 1/4-inch thickness. I could not find my fancy meat pounder so I used my rolling pin.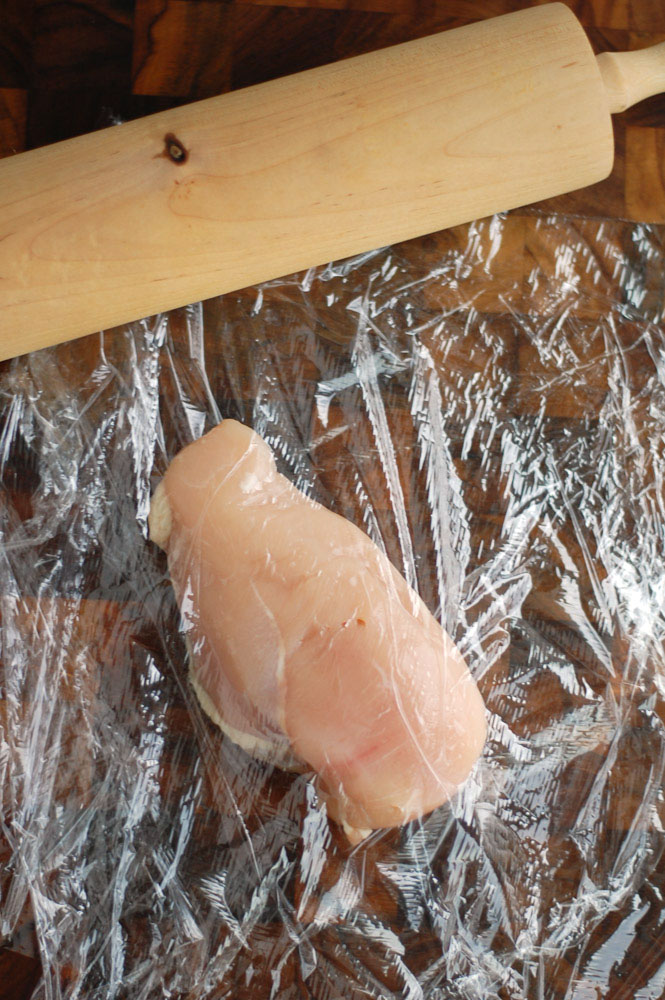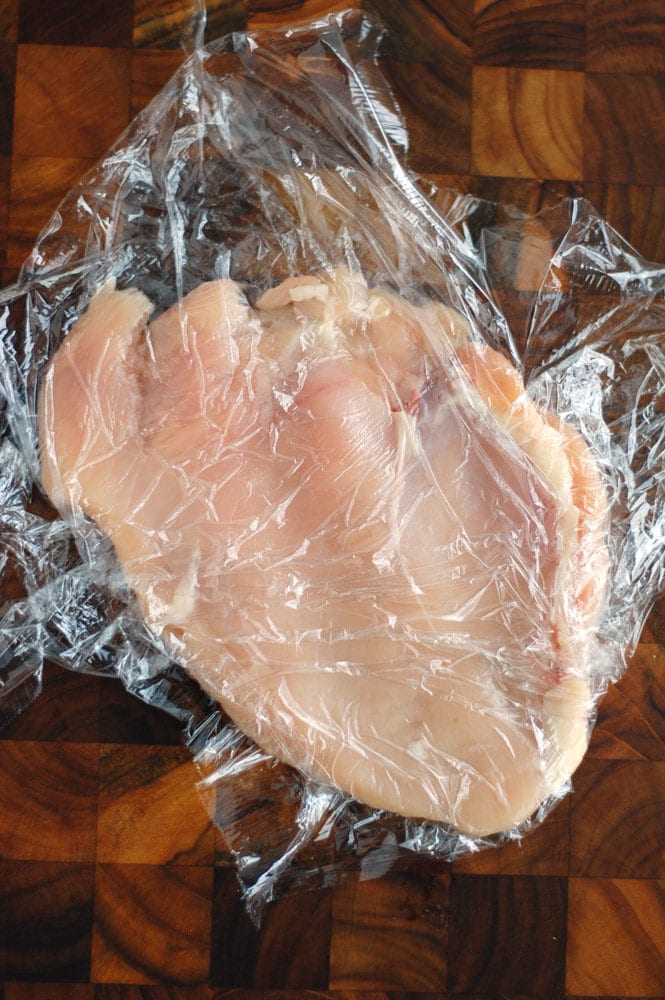 Make sure to salt and pepper both sides of your chicken when you are done flattening. In a small bowl, mix together the Craisins®, goat cheese, and chopped pecans.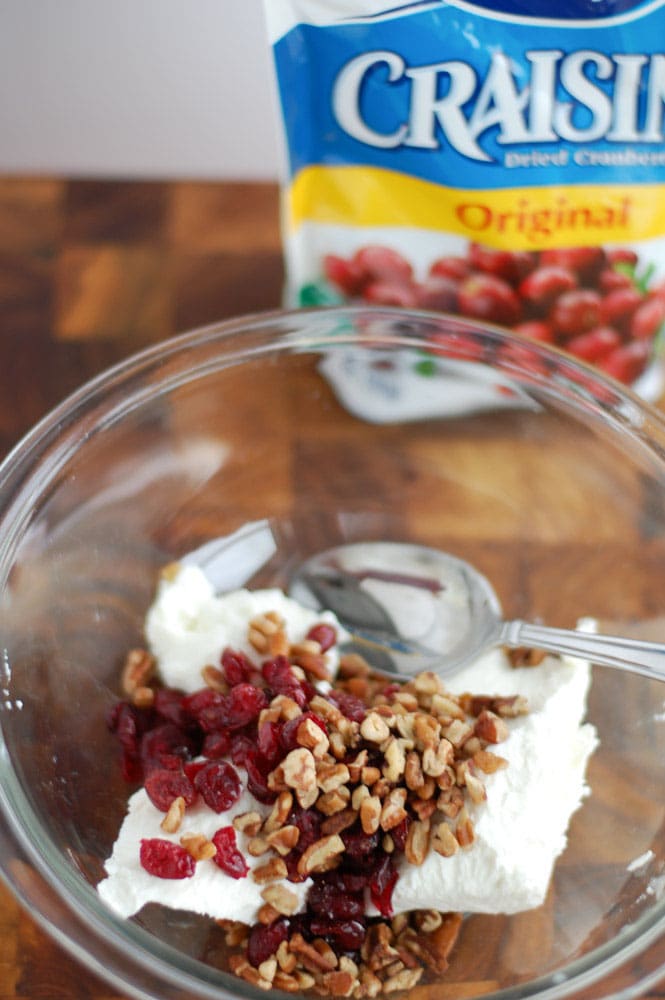 Take 2-3 tablespoons of the mixture and spread it over top of the chicken.
Next, you will start at one end of your chicken and roll it up like a jelly roll and place seam side down. Place the flour, eggs, and panko in separate bowls. Season flour with salt and pepper and the panko with garlic powder and butter. The butter helps the panko crumbs to brown while baking. Dip the chicken in flour, egg, and finally panko crumbs and place in the baking dish.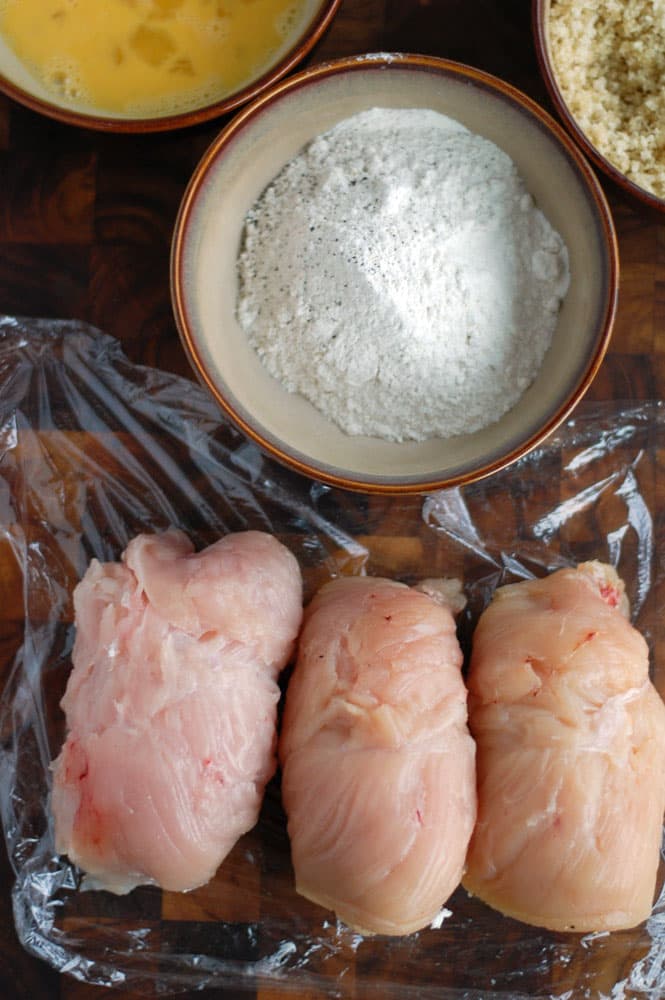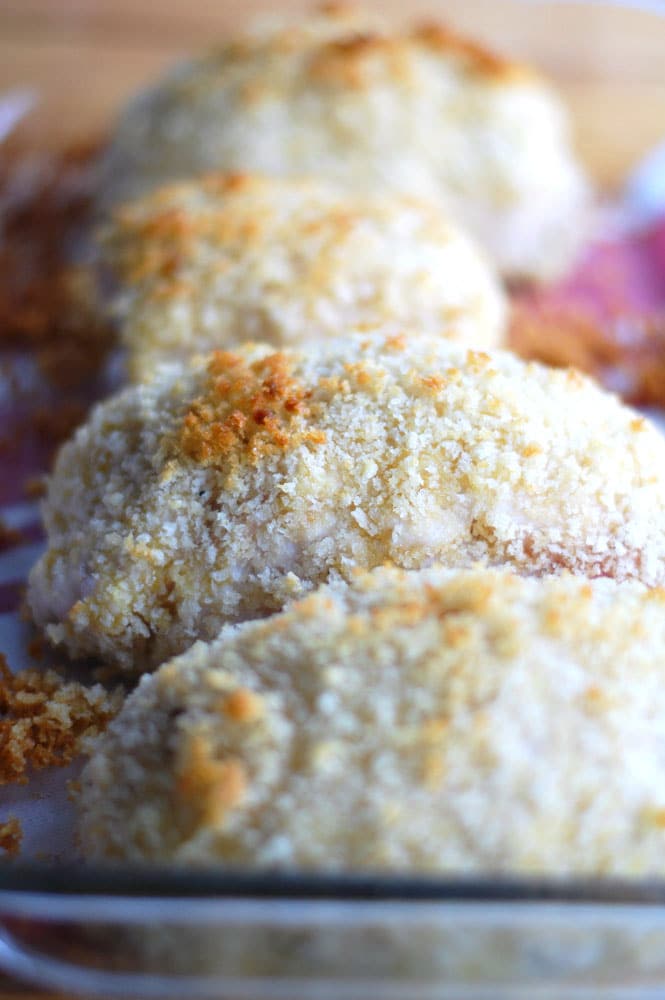 After the chicken bakes it is crunchy on the outside and creamy on the inside. A great weeknight meal for your family. Next time you are at the store, pick up a bag of Craisins® Dried Cranberries and give this delicious meal a try.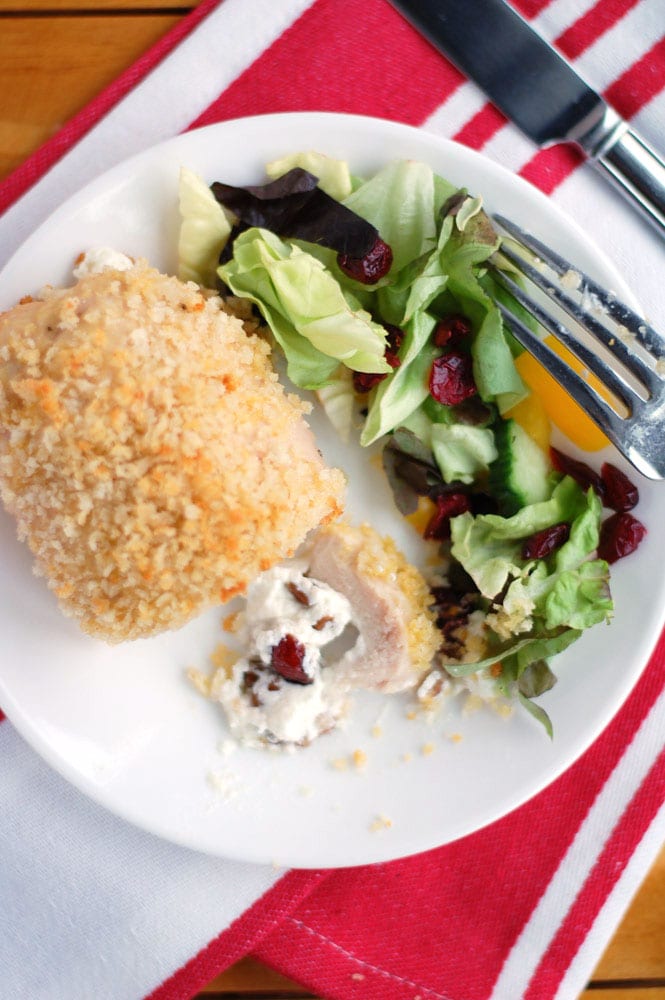 More Chicken Recipes
Craisins®, Goat Cheese, and Pecan stuffed Chicken
Chicken Breast stuffed with goat cheese, Craisins®, and pecans with a panko crust.
Ingredients
4

chicken breasts

8

oz

softened goat cheese

1/3

cup

Craisins®

1/4

cup

chopped pecans

1

cup

panko bread crumbs

1/2

cup

all-purpose flour

2

eggs

beaten

2

tsp

melted butter

1/2

tsp

garlic powder

salt and pepepr
Instructions
Preheat oven to 350 degrees F.

In a small bowl, mix Craisins®, goat cheese, and pecans.

Place each chicken breast between 2 pieces of plastic wrap. Using a meat mallet or rolling pin, gently pound the chicken to 1/4-inch thickness.

Take off the top plastic wrap and season both sides of chicken with salt and pepper.

Spread 2-3 tablespoons of cheese mixture over chicken.

Starting at one end of the chicken, roll up tight like a jellyroll. Repeat with other chicken.

Place the flour, panko, and eggs in separate bowls. Season the flour with salt and pepper.

Mix in the melted butter and garlic powder with the panko bread crumbs.

Coat each chicken with the flour, then dip in the eggs and finally coat with the panko crumbs.

Coat a baking dish with cooking spray and place the chickens in the dish, seam side down.

Bake for 25-30 minutes until browned and cooked through.